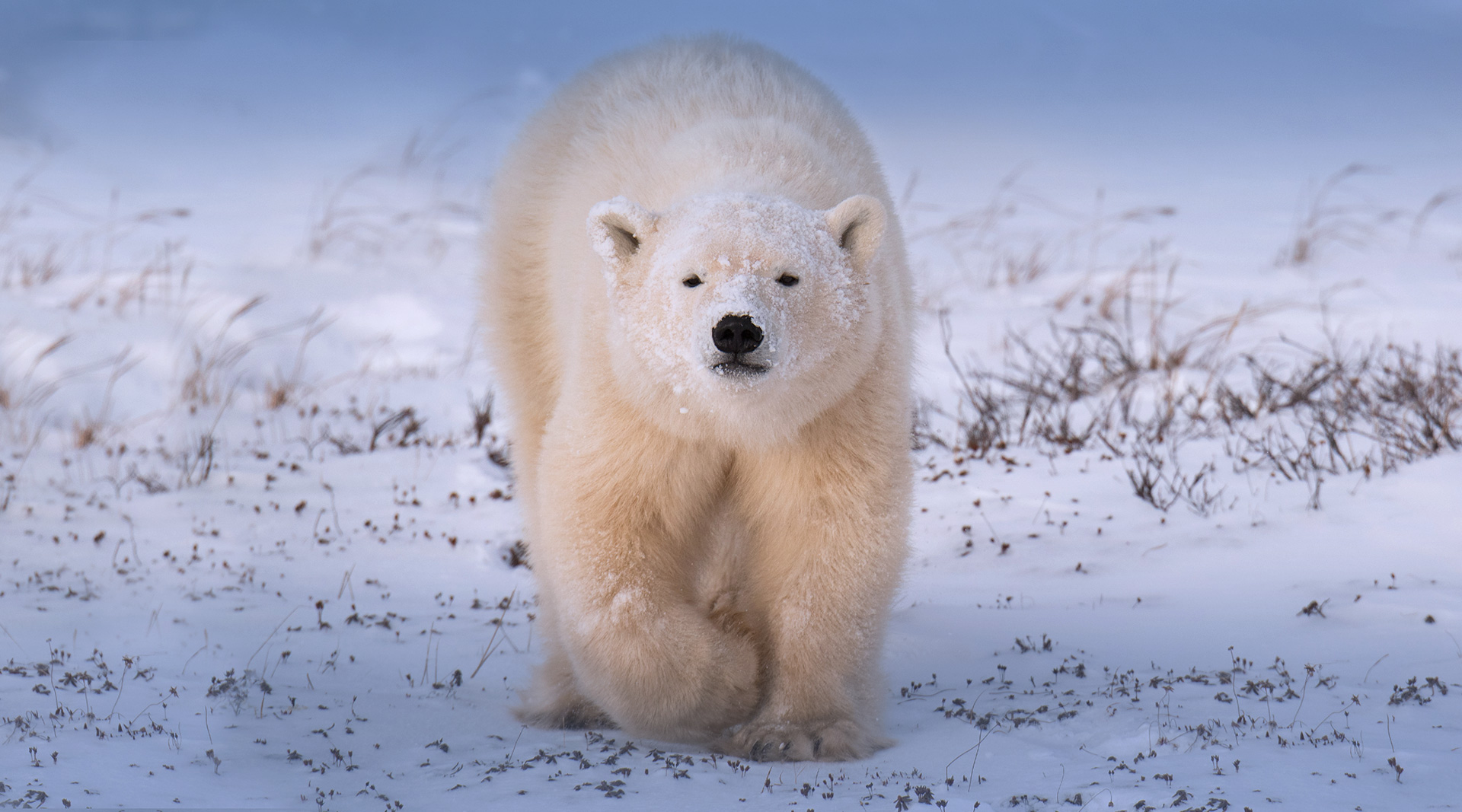 Classic Polar Bear Adventure
October 19–24, 2022
Prices starting at $7,295
Please call our tour operator at:
800-543-8917
faqs
When is the best time to see polar bears in Churchill?
While polar bears can be encountered at any time of year in Churchill, the peak time for viewing them is October and November. It is during this time that the polar bears are waiting for the Hudson Bay to freeze so they can once again head out onto the ice to hunt.
What is the best time to see northern lights in Churchill?
The northern lights, one of Churchill's most brilliant attractions, are most prominently viewed during the clear winter months of January through March. While we do see the lights at times during the polar bear season of October and November, it's not as likely to witness them because skies tend to be more overcast. Nevertheless, our expedition leaders have a system for waking guests should the lights appear, so be prepared!
What will the weather be like in Churchill, Manitoba, during polar bear season?
The average high temperature in Churchill in the second half of October is 21°F to 30°F. High temperatures the first three weeks in November range from 15°F to 28°F. Even though it is cold, Churchill is located in a semi-desert environment, so the area does not get a lot of snow, especially in the fall. Our Polar Rovers are heated, so expect a more comfortable range of temperatures from 30°F or 40°F up to 60°F as you observe the arctic tundra on board.
Will there be snow in Churchill when I'm there?
It can snow in Churchill at any time, but in the fall, snow usually comes in squalls that bring a light ground covering, rather than large accumulations. We are not likely to get significant snow in the fall, though we often get a dusting that melts quickly once it warms up. The average amount of precipitation in October is 1.8 inches, which sometimes falls as snow and occasionally as rain, while the average in November is 1.4 inches. When it does snow later in the season, it is more likely to stay on the ground as temperatures drop, but a solid white ground cover should never be expected.