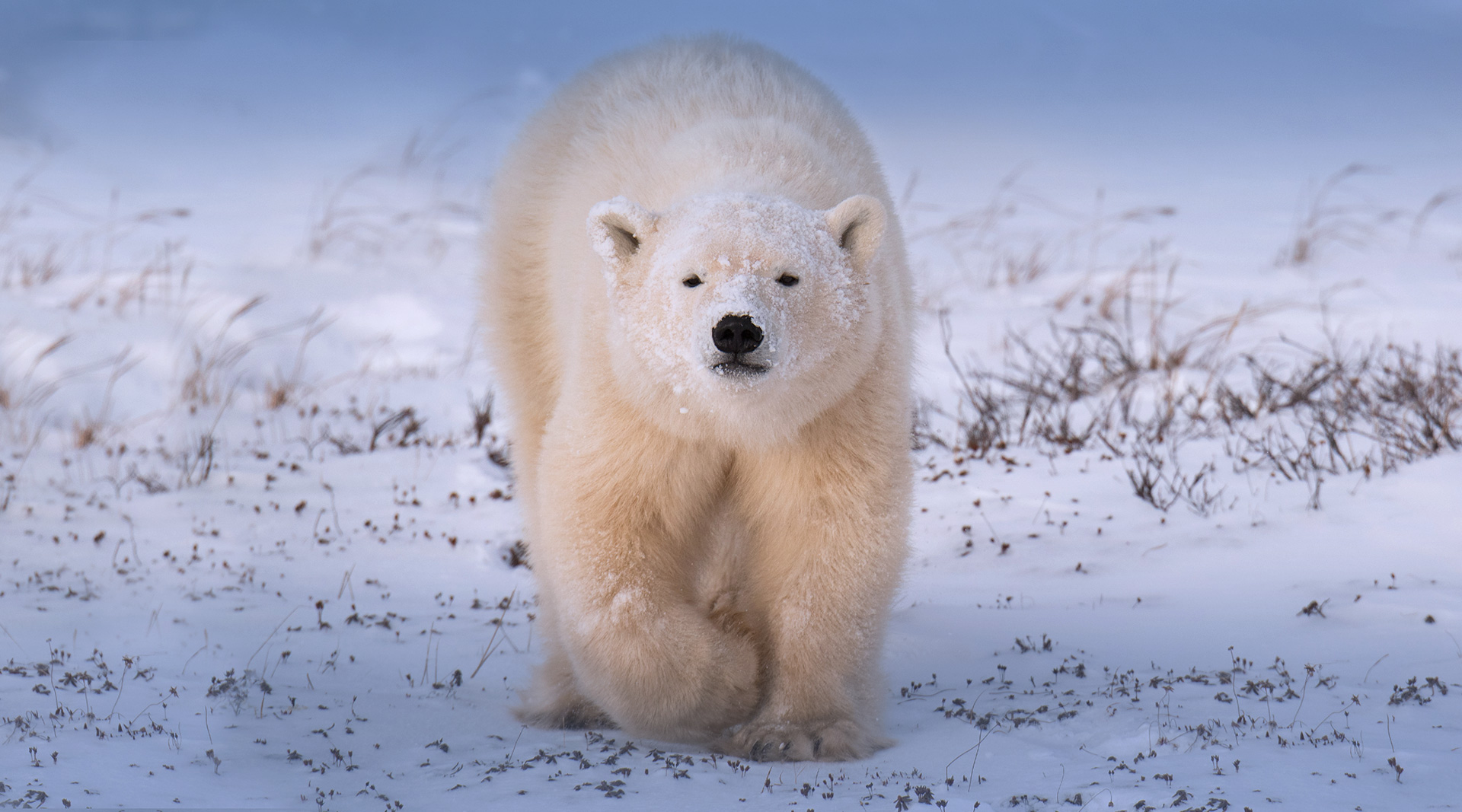 Classic Polar Bear Adventure
October 19–24, 2022
Prices starting at $7,295
Please call our tour operator at:
800-543-8917
weather
Churchill Weather and Climate During Polar Bear Season 
Throughout polar bear season during October and November, Churchill's temperatures tend to be very cold, ranging from 0°F to 45°F (with the wind chill, it can sometimes feel much colder). We spend most of our time on the tundra in heated Polar Rover vehicles, but with guests constantly moving in and out to the rear observation deck, and with windows being lowered for photography, you should expect interior temperatures to range from 30°F to 60°F, and will want wear sufficient layers to remain comfortable at that range. As with any location, temperatures in Churchill can vary widely, and we recommend checking the local weather before you leave home at weather.com. 
Beginning in the fall, the streets and sidewalks in Churchill can become very slippery, with layers of ice and snow. Injuries suffered from slipping are common, so please watch your step while walking around town! Yaktrax or other similar traction devices that you can strap onto your shoes/boots may provide more stable footing in slippery conditions.