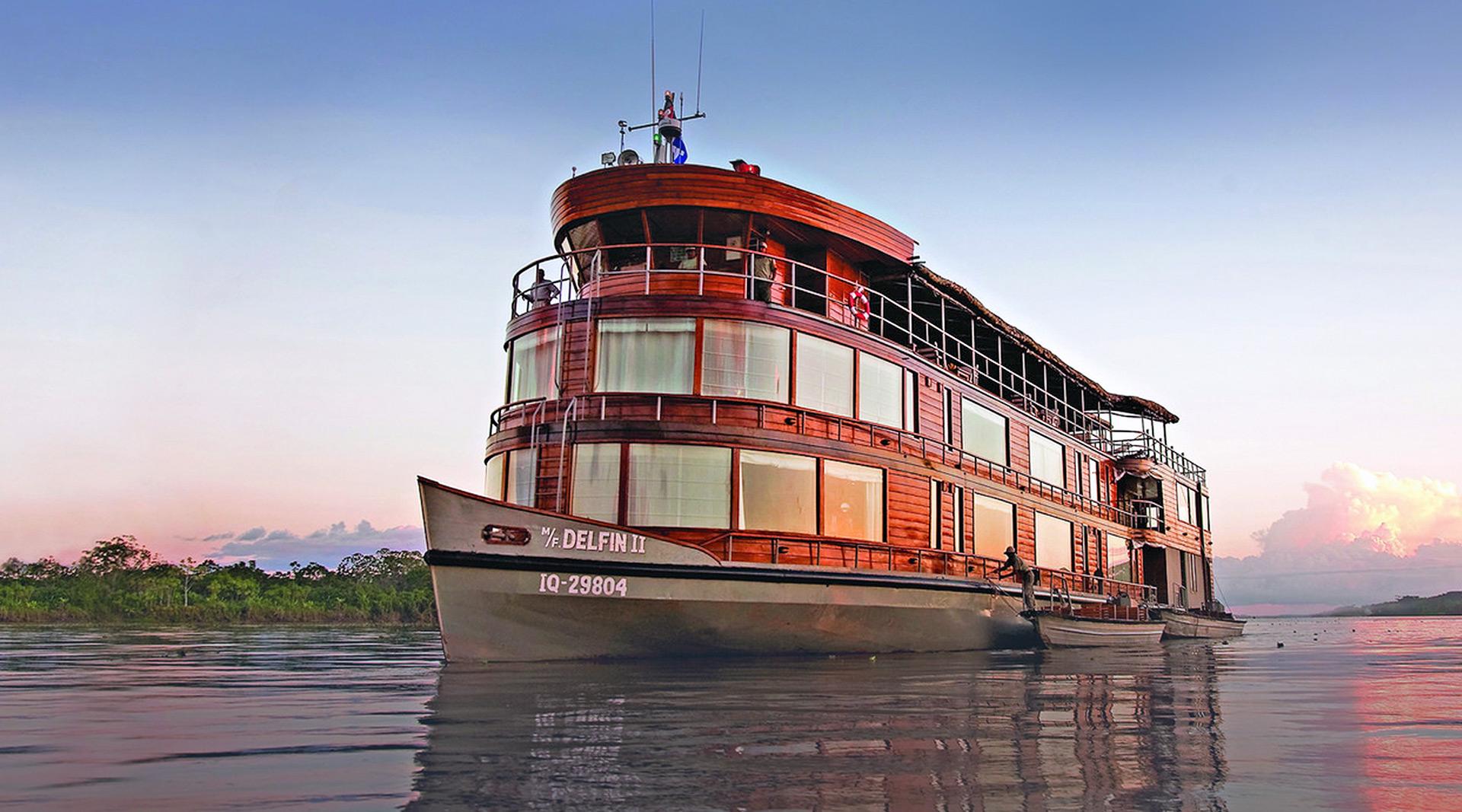 The Great Amazon River Expedition 2025
June 21-29, 2025
Prices starting at $8,495
Please call our tour operator at:
800-543-8917
Limited to 28 Travelers
Explore the World's Largest Rainforest on a Private Voyage to the Amazon Headwaters
As the riverboat chugs its way up the chocolate-colored channel, fringed with dense rainforest on either bank, the primeval depths of the Upper Amazon beckon. Our focus is the Pacaya Samiria National Reserve at the mighty river's headwaters, a 5-million-acre mosaic of flooded and dry forest, islands, and tea-colored creeks laden with tannins. Containing some of the greatest biodiversity on Earth, it shelters the largest wildlife populations in the Amazon Basin. Explore by excursion boat and on foot, looking for pink river dolphins, monkeys, sloths, macaws, and butterflies. Lagoons covered in giant lily pads teem with fish and caimans, while scores of marsh birds hunt from shore. Visit local villages, too, as we follow hundreds of miles of Amazon tributaries aboard a deluxe riverboat built for exploring the river system's farthest reaches.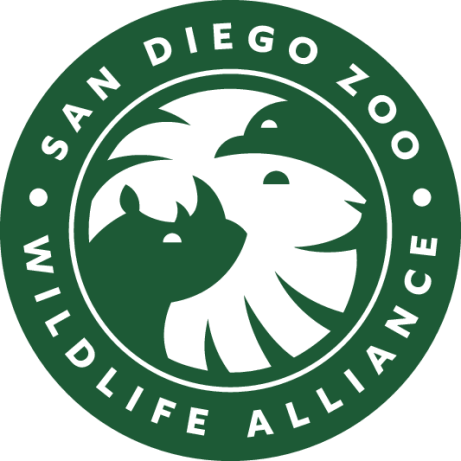 This trip will be hosted by a SDZWA Wildlife and Conservation Expert
The host for this trip will be an SDZWA expert on wildlife specific to the region. They will be with you every step of the way, to educate and inspire you, and to share their passion for nature! Check back for more details.
Trip Highlights
Voyage to the Amazon Headwaters
Cruise all the way to the tributary headwaters to explore the Pacaya Samiria National Reserve, a vast protected realm of exceptional biodiversity.
A Deluxe Private Riverboat
Travel in air-conditioned comfort aboard our chartered riverboat—generous en suite cabins have panoramic windows for private nature viewing.
Rainforest Wildlife Immersion
With expert naturalist guides, search for jungle wildlife, like scarlet macaws and monk saki monkeys, and look for rare pink river dolphins.
What Makes Our Amazon Expedition a Cut Above the Rest?
Exploring the Amazon rainforest is an entrancing adventure for any nature lover. This vibrant ecosystem is also one of the planet's most threatened. That's why our conservation travel partner is focusing some of its most important work on protecting this globally important environment. 
The Most Deluxe Vessel on the River
You won't find a riverboat of higher quality. The Delfin II, built in 2009, is custom-designed for navigating the Amazon and its tributaries. Built in a classic style distinctive to this region and beautifully finished with contemporary comforts, this small ship features generous cabins, with panoramic windows for surveying the rainforest and wildlife.
 
A Maximum of 28 Guests, for a More Authentic Experience
While some Amazon vessels carry 100 passengers or more, the Delfin II offers a much more intimate experience. We charter this deluxe riverboat exclusively for our Nat Hab travelers. Its compact size means we can tie up at the bank to easily embark small skiffs for excursions to observe wildlife at close range. We also enjoy personalized encounters with local ribereño people in riverside villages along our route.
 
Cruise all the Way to the Amazon Headwaters
Amazon itineraries vary, so compare carefully. Our main focus is the largest protected realm in Peru (and second largest in the entire Amazon Basin), the Pacaya Samiria National Reserve. This 5-million-acre wetland at the headwaters of the mighty river is replete with wildlife—you won't find a richer experience of rainforest biodiversity.
 
The Best Guide-to-Guest Ratio You'll Find
While the ship operates with three local naturalist guides on every voyage, we also travel with two of our own NHA expedition leaders, whose expertise and depth of knowledge in the Amazon greatly enhance your interpretive experience. Our Amazon guides average at least 10 years' experience in the region, and that means they'll be able to help you spot elusive wild creatures that are otherwise virtually invisible in the rainforest's shadowy depths. What's more, your expedition leaders provide an added level of service and personalized attention.
 
Our Quality-Value Guarantee Ensures Your Superior Amazon Cruise
Natural Habitat Adventures offers an exclusive guarantee, which clearly states that we will meet the lofty expectations we set forth in our promotional materials. To our knowledge, this is the most ambitious guarantee made by any adventure travel company.
Itinerary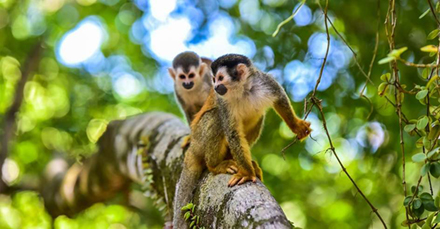 Day 1–9: Encounter rainforest wildlife as we cruise aboard a deluxe riverboat along more than 400 miles of the Peruvian Amazon and its main tributaries, to explore the river's remote headwaters.
Accommodations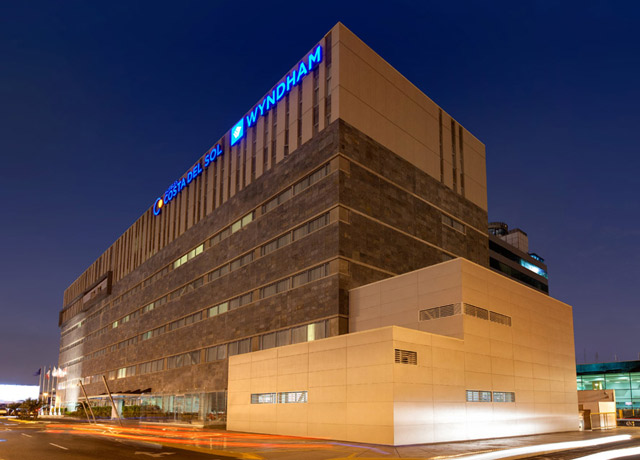 Wyndham Costa del Sol
Lima, Peru
The Wyndham Costa del Sol is conveniently located at the Lima airport, and ideal for late arrivals and early departures to Cusco the following morning. Its 130 contemporary rooms include free Wi-Fi, mini bar, and in-room safe. A 24-hour restaurant and room service offer meals round the clock.  The spa and fitness center are likewise open 24 hours a day to help travelers unwind—take advantage of massage therapy, Jacuzzi, steam room, sauna, exercise equipment and an indoor swimming pool.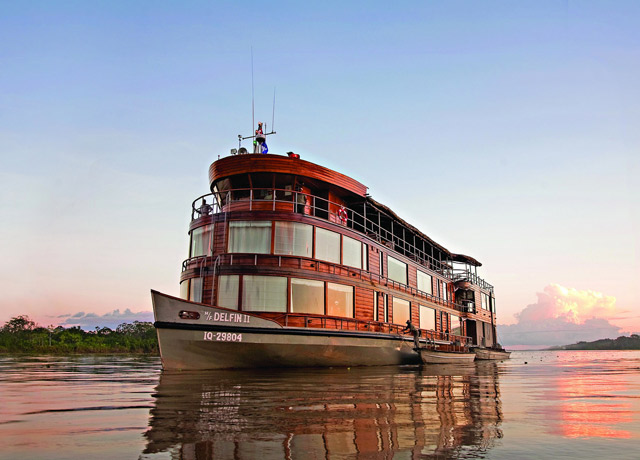 Delfin II
Amazon River, Peru
Built in 2009 for Amazon river cruising, the Delfin II is 135 feet long and carries up to 30 passengers in 14 deluxe suites. The deluxe riverboat's design and amenities incorporate features from the rainforest environs, including salvaged forest hardwoods, collected irapay leaves (typically seen on residential huts) that form the roof, and custom-made lotions made of natural jungle ingredients in each guest cabin. Artisan handcrafts made by local village women vibrantly enhance the dining room and every suite.
Most of Delfin II's staff guides were born and raised in the rainforest, in small communities throughout the Peruvian Amazon. They spent their childhoods walking forest paths, climbing trees to pick fruit, fishing the small streams, and chasing iguanas along the shoreline. Now, they are proud to share their knowledge and passion with travelers from around the world. Many have also participated in training sessions and projects with Peruvian and North American professors, researchers, scientists, and other professionals involved with the study and conservation of the Amazon rainforest. And, as guests will discover during their cruise, they also have delightful musical talents to share!
Know Before You Go
Whether you're preparing for your upcoming adventure to the Amazon or just want to learn more about the world's largest rainforest, we've got you covered. We've rounded up an array of useful resources, from wildlife guides and packing tips to compelling firsthand accounts.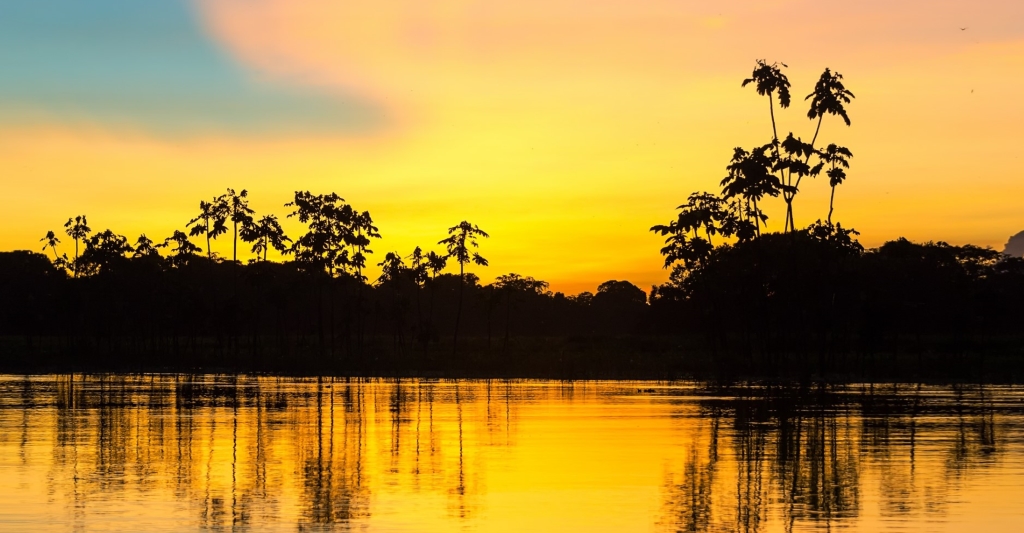 Weather and Climate
Find out about the monthly temperatures and average rainfall in the Amazon Basin, so you'll be prepared for any weather in store!
Trip Pricing
Trip Prices:  These prices are based on 2024 rates and subject to change slightly.
Suite: $8,495 (+internal air)
Master Suite: $10,395 (+internal air)
Internal Air Cost: $516 per person (this will be listed separately on our invoicing).
Single Occupancy: For a single room, add 50 percent of the trip price. If requested, we can also match you with a roommate. If we are unable to find you a match, you will not be charged for a single room.
Deposit: $500 per person (non-refundable)
Group Size
Limited to 28 Travelers 
A very important feature of this trip is the limited group size (which we divide into smaller groups for excursions by skiff and on foot), since nature expeditions are best experienced in a quiet, low-impact context. 
Included
Trip price includes: 

Accommodations aboard our private luxury Amazon riverboat, services of SDZWA wildlife and conservation expert(s) and Nat Hab's professional expedition leader(s), local guides and boat crew, all meals from dinner on Day 1 through lunch on the final day, local beer and house wine with lunch and dinner on board, most gratuities, airport transfers on Day 1 and the final day, room at the Lima airport hotel on the final day (may also be used for overnight stay free of charge), all activities and entrance fees, all taxes, permits, and service fees.

 

Internal air cost includes:

 

All flights within the itinerary (this will be listed separately on our invoicing).
Not Included
Travel to and from the start and end point of your trip, some alcoholic beverages, some gratuities, passport and visa fees (if any), optional activities, items of a personal nature (phone calls, laundry, and internet, etc.), airline baggage fees, airport and departure taxes (if any), required medical evacuation insurance, and optional travel protection insurance are not included. 
Physical Requirements: Easy 
This program does not require a high degree of physical fitness, as much of our wildlife viewing is done from small motorized skiffs. Getting in and out of the skiffs can sometimes feel a bit unsteady, especially with the current of the river. Some excursions involve walking on nature trails through the rainforest. Guests must be able to walk at least 1.5 miles in high humidity over uneven ground with overgrown roots, in order to participate in all excursions. One trail excursion also requires ascending and descending around 100 steps. Walking on muddy trails or through standing water may be necessary, at times. Guests are not required to participate in all activities. 
Important Information About This Trip
This trip spends a full week exploring the Pacaya Samiria National Reserve, the largest protected area in Peru at 8,000 square miles. Located at the headwaters of the Amazon River, where the two major tributaries meet to form the mighty main river, the remote region is home to some of the densest populations of wildlife in the entire Amazon rainforest—including threatened or endangered species such as pink river dolphins, blue-and-yellow macaws, owl monkeys, and three-toed sloths. Few Amazon expeditions offer this much time or depth in the reserve.
Mandatory Insurance
Since the areas we travel to are remote and wild (that's why we go there!), we strongly recommend that all guests have, at minimum, medical evacuation insurance for this program. While this is not required, we make this strong suggestion in the interest of our guests' safety. We recommend that your chosen independent insurance plan includes at least $250,000 in medical evacuation coverage. 

To protect your investment and to provide peace of mind while you travel, we also strongly recommend purchasing comprehensive travel insurance. Plans may cover everything from medical treatment to trip cancellations, and delays and lost luggage. Please contact our office if you would like more information about the medical evacuation and comprehensive travel insurance policies we offer by calling 800-543-8917. 
Getting There and Getting Home
Arrival: Arrive in Lima by 4 p.m. for orientation dinner, beginning at 7 p.m. on Day 1.
Departure: Depart from Lima after 6 p.m. on Day 9.