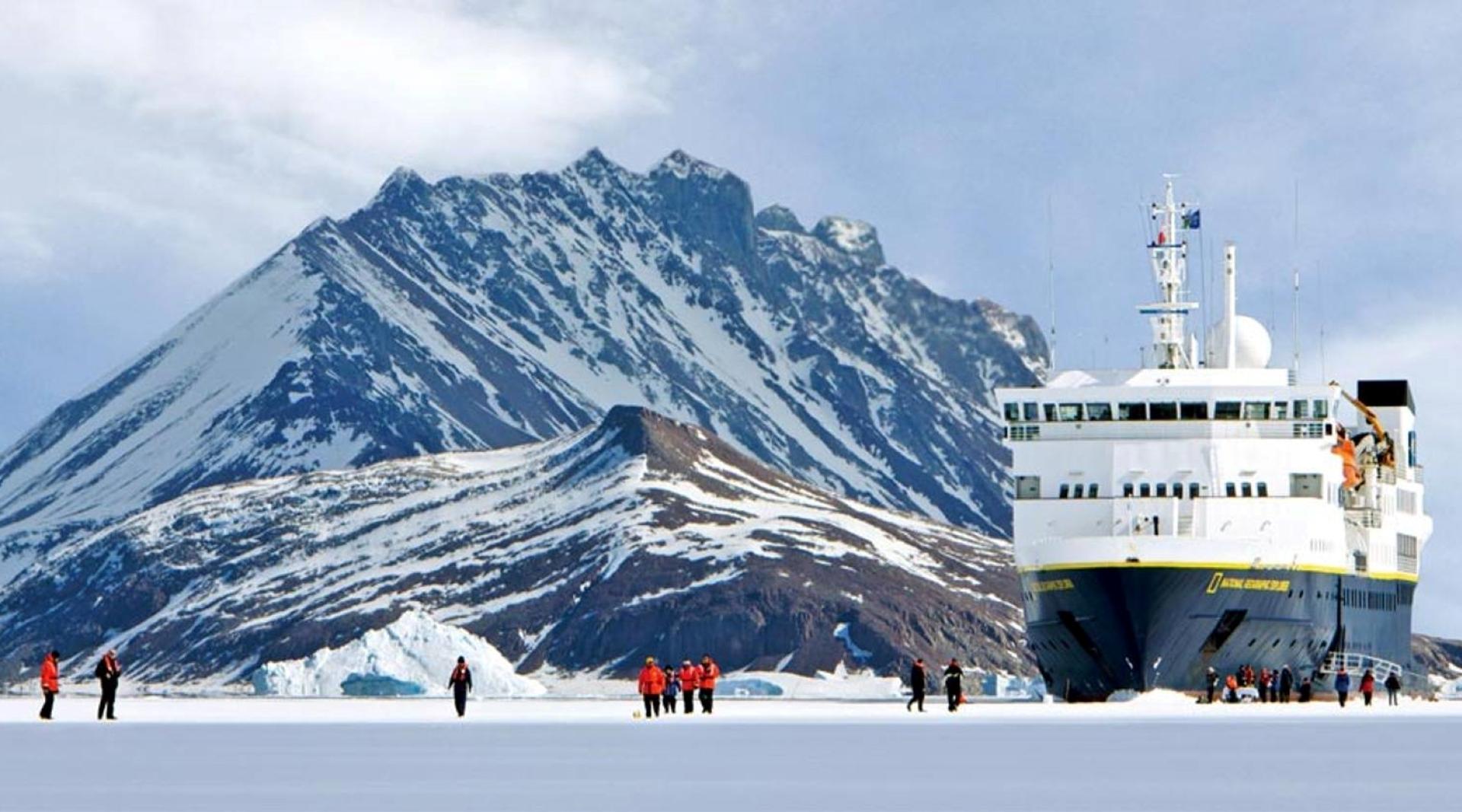 Journey to Antarctica 2025
December 2-15, 2025
Prices starting at $17,200
Please call our tour operator at:
800-543-8917
Limited to 28 SDZWA Travelers
Discover the Wildlife Wonders of the World's Last Best Wilderness
Antarctica. The name alone is epic. No place is more synonymous with adventure, extremes and untouched wilderness. Though rumored to exist even among the ancient Greeks, Antarctica had no documented sightings by humans until 1820. History's most intrepid expeditions penetrated its inner reaches a little over a century ago. Today, Antarctica's white wonders are within reach of anyone with an explorer's spirit. Our small expedition ships designed for polar cruising navigate among colossal icebergs, giant whales and elephant seals, while hundreds of thousands of penguins and other seabirds congregate ashore, nesting and nurturing their young in the endless light of a southern summer. Antarctica arguably supersedes any place on Earth in provoking a traveler's awe, and it does so no less now than for Shackleton or Amundsen.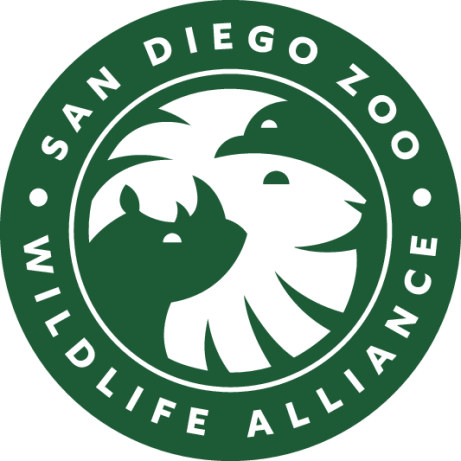 This trip will be hosted by a SDZWA Wildlife and Conservation Expert
The host for this trip will be an SDZWA expert on wildlife specific to the region. They will be with you every step of the way, to educate and inspire you, and to share their passion for nature! Check back for more details.
Trip Highlights
The Ultimate Wilderness Experience
Sail aboard a supremely comfortable expedition ship designed for polar waters, and cross the Drake Passage to the Antarctic Peninsula
Close Encounters with Prolific Wildlife
Get close to penguins, seals, whales and seabirds on motorized Zodiac excursions and walks ashore, led by seasoned naturalist guides
Travel with Top Polar Experts
Explore  Learn about historic polar exploration and contemporary international research during onboard lectures from your ship's team of experts
Sail with the World Leader in Conservation-Focused Small Ship Cruising
We're proud to offer a worldwide slate of Adventure Cruises through our partner, Lindblad Expeditions. Nat Hab joined forces with Lindblad in 2016 to expand our mutual collection of nature adventures. Founded in 1958 by Lars-Eric Lindblad, the company pioneered eco-conscious expeditions for "citizen explorers" and today is the world leader in conservation-focused small-ship cruises. Our Adventure Specialists are intimately familiar with the ships and itineraries and are on call to answer any questions you might have. 
Small Ships Assure Closer Nature Encounters




Meaningful nature adventures can't happen in big crowds. Lindblad's expedition ships offer an exhilarating, up-close experience of the southern ice and the abundant wildlife of Antarctica. Their small size makes them nimble enough to access protected coves and channels that big ships can't reach, while full stabilization and state-of-the-art technology make them exceptionally safe. The ship you sail aboard will depend upon the itinerary and departure you choose. Each polar vessel offers personal access to naturalists, lecturers, staff and crew.

Benefit from Decades of Expertise




This is a genuine expedition-style experience aboard an authentic expedition ship with a seasoned polar adventure team. Pioneers in opening Antarctica to civilian travelers in 1966, Lindblad draws upon more than a half-century of experience navigating polar seas, assuring safe passage in one of Earth's wildest settings. You'll benefit from traveling with a company whose stellar reputation has been carefully earned over decades.

Multiple Tools for Immersive Expedition Travel




A fleet of 13 Zodiacs and 32 double kayaks facilitate close-up exploration of Antarctica's icy landscapes and abundant wildlife. Come eye level with penguins, leopard seals, marine mammals and floating ice along the bays and coastlines of the Antarctic Peninsula. A mobile platform enables fast, safe deployment of kayaks within minutes of finding an anchorage. Led by veteran Expedition Leaders, hikes and activities on shore are offered at a variety of physical exertion levels. A remotely operated underwater vehicle (ROV) and undersea interpretive specialist give passengers a rare opportunity to view Antarctica's seldom-seen underwater world. An onboard National Geographic-certified photography instructor helps you get your best shots.

See the Undersea




Unique to Lindblad, each voyage includes an undersea specialist who suits up for polar waters, dives to capture vivid HD video footage, and shares it on plasma screens in the ship's lounge. Going even deeper, the ship's hydrophone lets passengers listen in on whales while a remotely operated vehicle (ROV) capable of exploring depths up to 1,000 feet films the places where no diver can go. The ROV and polar dives provide a rare journey into the virtually unknown Antarctic undersea, while you enjoy the underwater expedition from a warm and dry spot on board. For the bird's eye view, a remote-controlled crow's nest camera broadcasts real-time footage on individual cabin video screens.

Sail with Top Experts Who Specialize in Antarctica




Explore Antarctica with a passionate team of experts whose knowledge will enhance your adventure and your understanding of our polar environs. Travel with a San Diego Zoo host, an Expedition Leader, eight veteran naturalists, a National Geographic-certified photographer, an undersea specialist, expert guest speakers, a video chronicler and a wellness specialist. Your guide team specializes in Antarctica, from wildlife biologists to ornithologists, marine scientists and polar historians.
Itinerary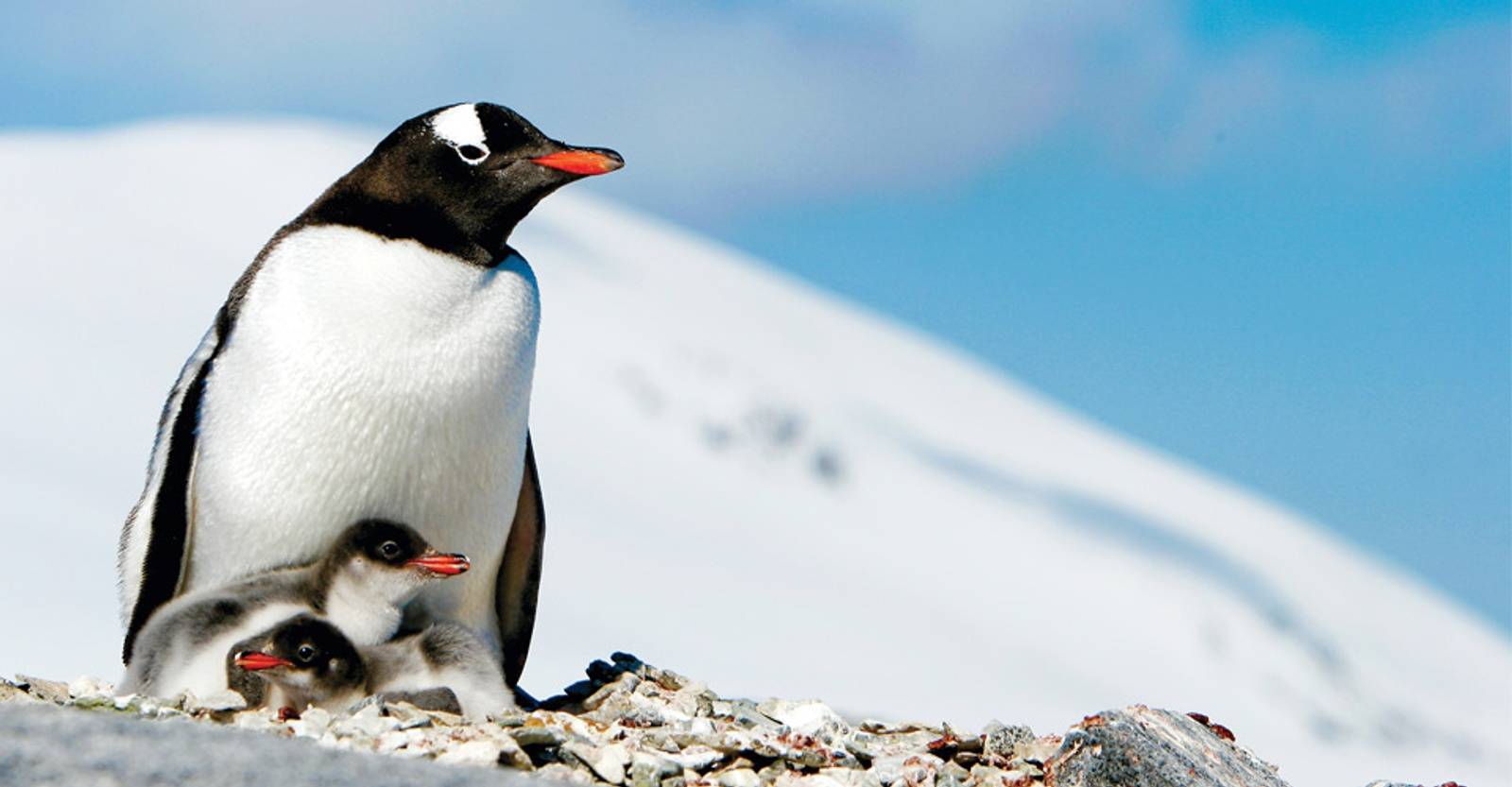 Day 1–14: Traveling with polar experts aboard a state-of-the-art small expedition ship, encounter prolific wildlife and colossal icebergs in the matchless wilderness of the Antarctic Peninsula.
Accommodations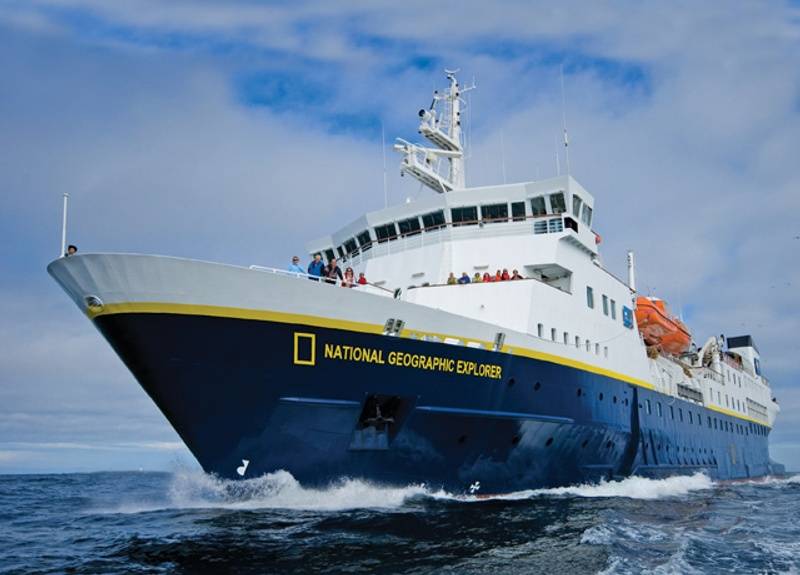 National Geographic Explorer
The newly renovated National Geographic Explorer is an ice-class polar expedition vessel accommodating 148 guests in 81 outside cabins, all with private facilities, climate controls, and windows or portholes. It is fully stabilized, enabling it to navigate polar passages while providing comfort. It has been freshly redesigned to provide travelers with the most innovative tools for exploring the undersea, the polar regions and key destinations around the globe. The ship houses technology for sea exploration, such as Zodiacs, kayaks, hydro-phones, underwater HD cameras and a Remote Operated Vehicle (ROV).

Public areas include two restaurants, a lounge and bar, library, observation lounge, spa, fitness center, and sauna. A mud room with lockers provides storage for guests' expedition gear. Meals are served in single seatings with unassigned tables for an informal atmosphere and easy mingling. Menu is international with local flair.
Trip Pricing
Trip Price: $17,800 (+internal air). This price is based on 2024 rates and subject to change slightly.
Internal Air Fee: $1,370 per person (this will be listed separately on our invoicing).
Single Occupancy:  Contact us to learn how you can avoid the single supplement.
Deposit: 15% per person, non-refundable
Group Size
Limited to 28 SDZWA Travelers 126 total Travelers
An important feature of any Lindblad Expeditions adventure cruise is the small ship size. Smaller ships are able to access more remote areas off limits to large cruise ships, and guests aboard enjoy more intimate nature encounters as well as more personalized interactions with the ship's naturalist staff. Guests are divided into smaller groups for Zodiac excursions, kayak outings and hikes ashore.
Included
Overnight at hotel on Day 2; all accommodations; meals from lunch on Day 2 to lunch on Day 13; excursions; services of SDZWA Host, Lindblad Expeditions' Leader, Naturalist staff and expert guides; alcoholic beverages (except premium brands); gratuities to ship's crew; use of kayaks; entrance fees; all port charges and service taxes.
Not Included
Air transportation; immigration fees; personal items such as internet, laundry, voyage DVD, etc.; optional travel and/or medical evacuation insurance.
Recommended Insurance
Since the areas we travel to are remote and wild (that's why we go there!), we strongly recommend that all guests have, at minimum, medical evacuation insurance for this program. While this is not required, we make this strong suggestion in the interest of our guests' safety. We recommend that your chosen independent insurance plan includes at least $250,000 in medical evacuation coverage.
To protect your investment and to provide peace of mind while you travel, we also strongly recommend purchasing comprehensive travel insurance. Plans may cover everything from medical treatment to trip cancellations and delays and lost luggage. Please contact our office if you would like more information about the medical evacuation and comprehensive travel insurance policies we offer by calling 800-543-8917.
Physical Requirements
Moderate
You must be able to walk unassisted for a minimum of one mile over rough and uneven terrain including rocky beaches, ice and snow (in knee-high rubber boots), in order to join this expedition cruise. To participate in excursions ashore, you will need to walk down steep stairs and climb into and out of inflatable Zodiacs, which can sometimes feel unstable depending on water conditions. Travel via Zodiac occurs over variable conditions and can sometimes be quite bumpy. If it's windy, you may get wet from sea spray. Travelers with back problems or other health issues that could be exacerbated by such conditions should take this into consideration. Travelers must be prepared for any type of weather, including extreme conditions. Daytime highs typically range from 30°F – 40°F on the Antarctic Peninsula, but can drop well below freezing with high winds and wind chill. Nighttime temperatures may drop into the low 20s. Sea conditions during the Drake Passage crossing, which typically lasts two days, can be extremely rough, potentially causing issues for those who are sensitive to motion sickness, and can make for unsteady walking around the ship. We recommend discussing medications with your personal physician if you are prone to motion sickness.
Medical Form
Due to the extremely remote nature of this adventure, Lindblad Expeditions requires that all travelers submit a medical form before departure. This form must be completed and signed by your primary care physician.
Important Information About This Trip
Antarctica's tourist season is short, from early November to the end of March. The rest of the year, sea ice prohibits access to the continent, and perpetual darkness descends during the southern winter. Once spring arrives, Antarctica bursts into life. Each period of the austral summer travel season has its own highlights. The details below will give you an idea of what wildlife sightings and natural phenomena to expect when.
November–December (Spring/Early Summer)
Spring comes to the northern latitudes first, in the Falkland Islands and South Georgia by November, and to the South Shetland Islands in December, moving progressively farther down the Antarctic Peninsula and continent as the year continues. Warmer temperatures in December and 20+ hours of daylight (providing exceptional photography) mark the arrival of high season for tourism. As ice melts and steady sunlight bathes the region, an explosion of phytoplankton in areas of ocean upwelling provides food for a host of creatures – krill form the next rung on the food chain, sustaining squid and fish that are ultimately eaten by seabirds (including penguins), seals and whales that arrive to feast on summer's bounty.
Visitors can expect to see:
Crabeater seals (young are born between September and November)
Southern Elephant seals courting into November, and huge males aggressively guarding their harems until early December
Humpback, minke and Southern right whales migrating into the area
Courting penguins engaged in nest building and stone stealing. By late December, penguin chicks begin to hatch, beginning in the South Shetland Islands and progressing south in January
Spectacular icebergs and floes as winter sea ice breaks up in bays and channels, providing haul-out spots for seals
January–February (Summer)
Warm temperatures continue, with daytime highs often in the 40s, though coastal temperatures are typically around freezing. Receding ice opens more coastal inlets and bays ever farther south. Wildlife activity is at its height, offering travelers the greatest variety of species and behavior to witness.
Visitors can expect to see:
Young penguin chicks, most of which hatch in January. Colonies are very busy as parents scurry back and forth feeding their young
A multitude of seabirds: Some 35 species live south of the Antarctic Convergence, and 19 of these breed on the Antarctic continent itself. These include ocean-going pelagic species such as the albatrosses and petrels, and coastal species that feed close to shore, including  skuas, cormorants, terns and sheathbills
Fur seal and leopard seal pups are visible on ice floes
Whale sightings continue to increase, with whale watching is at its best in February
March (Autumn)
Dark nights return but daytime temperatures are still above zero. Travelers get a taste of the Antarctic winter to come.
Visitors can expect to see:
Penguins molting, losing their fuzzy gray down and developing their adult plumage
Plenty of whales – numbers remain excellent into March
Fur seals along the peninsula and offshore islands
More landscapes unveiled and hiking options opened as snow cover is at its lowest point
Snow algae blooms, turning some slopes colorful shades of pink and green
Fascinating patterns of thin sea ice on the ocean's surface, created by deep night frosts
The southern polar lights, or aurora australis, which may appear on clear nights
Getting There & Getting Home
You will need to arrive the morning of Day 2 in Buenos Aires. You can depart the evening of Day 13.
We can best serve you if our Natural Habitat Adventures Travel Desk makes your reservations, as our staff is intimately familiar with the special requirements of these programs and can arrange the most efficient travel. Please call us at 800-543-8917. Note that while we offer you the best possible rates available to us on airfare and additional nights' accommodations, you may find special web rates or better fares online.