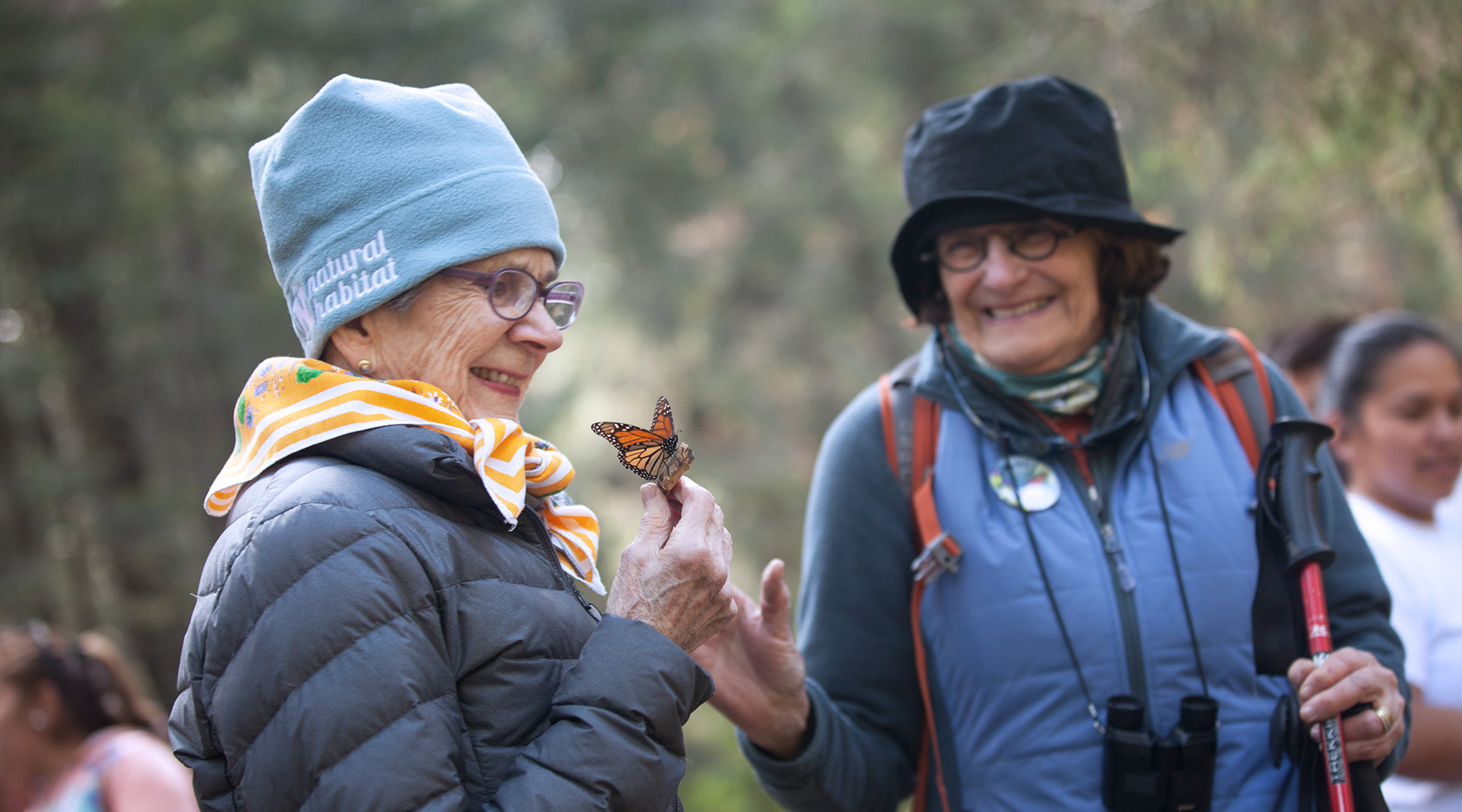 Monarch Butterfly Migration Adventure
January 24-29, 2023
Prices starting at $4595
Please call our tour operator at:
800-543-8917
Limited to 16 Travelers
Witness Mexico's Amazing Migration of Millions of Butterflies!
One of the world's most astounding wildlife events occurs each year in Mexico's Central Highlands, featuring the most delicate of creatures. As we enter a grove of fir trees on a remote mountaintop, the trunks and branches appear to be blanketed with rusty autumn leaves. A closer look reveals they are quivering. Then, as the sun emerges from behind a cloud to warm them, hundreds of thousands of monarch butterflies take to the sky—so many that we actually hear the beating of their wings, which glow translucent orange against the blue sky. Sometimes, the monarchs float down to alight on our hats and shoulders. On special photography departures, learn to capture inspiring butterfly images, from intricate close-ups to great clouds of airborne monarchs. Experience this moving phenomenon with expert interpretation from Mexico's premier naturalist guides.
This trip will be hosted by a SDZWA Wildlife & Conservation Expert 
The host for this trip will be an SDZWA expert on wildlife specific to the region. They will be with your every step of the way to educate and inspire you, and to share their passion for nature! Check back for more details.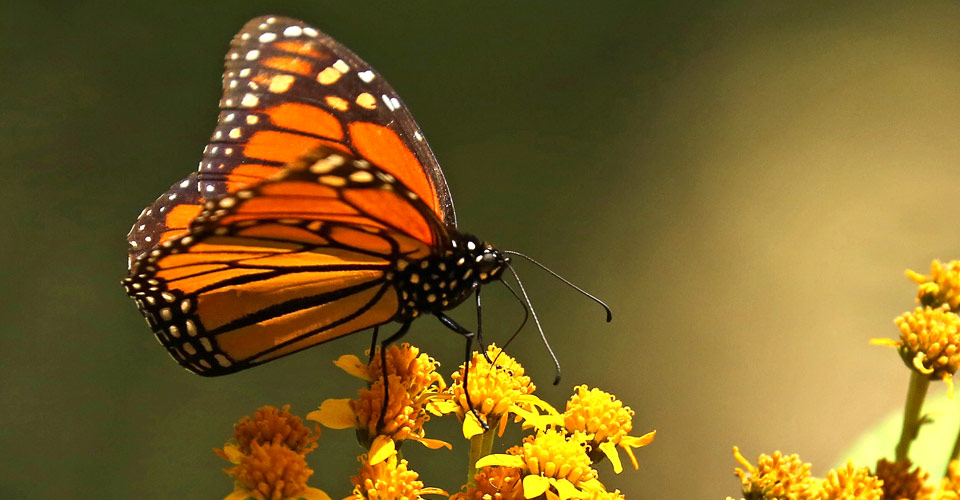 Trip Highlights
Visit Monarch Migration Groves
On foot and horseback, enter the remote fir forests of Mexico's Central Highlands, where millions of monarchs roost and breed each winter
Listen to the Sound of Butterfly Wings
When the sun emerges, hear the gentle hum of gossamer butterfly wings as tens of thousands of monarchs take flight, fluttering overhead in a cloud of orange
Local Culture with Local Guides
Explore traditional Mexican mountain villages and visit an authentic market, witnessing the benefits of butterfly ecotourism for local people
See More Butterflies—and Experience Mexico's Rural Mountain Culture

Visiting Mexico's monarchs in their remote winter roosting sites is an unusual nature experience that few travelers have access to. Our all-encompassing itinerary gives you extensive time among the butterflies, as well as a chance to enjoy authentic cultural encounters.
Make Three Different Monarch Sanctuary Visits on an All-Inclusive Tour
"Unlike most butterfly tours, which are simply day trips into a single sanctuary, we also include several cultural encounters to enhance your Mexico experience. At Toluca, originally an indigenous settlement founded in the 13th century, we visit the Cosmovitral Botanic Gardens and stained glass panels, and in the lakeside resort town of Valle de Bravo, we visit the lively market in the colonial old town. "
 
Our Small Groups Tread Lightly
We limit our groups to approximately 16 guests. And our photography departures are limited to just 12, in order to ensure personalized photography guidance. Small groups reduce our ecological impact, and an intimate context is essential for a quiet, wondrous experience with the butterflies.
 
Enjoy Authentic Cultural Encounters
Unlike most butterfly tours, which are simply day trips into a single sanctuary, we also include several cultural encounters to enhance your Mexico experience. At Toluca, originally an indigenous settlement founded in the 13th century, we visit the Cosmovitral Botanic Gardens and stained glass panels, and in the lakeside resort town of Valle de Bravo, we visit the lively market in the colonial old town.
 
Mexican Lodgings & Cuisine with Local Color
From a cozy inn in the small mountain hamlet of Angangueo to a luxury resort situated in a forested region of the Sierra Madre Mountains, our accommodations are chosen for their authenticity, charm, natural environs and access to the butterflies. We also enjoy home-cooked dishes sourced from fresh local food, reflecting the region's cultural heritage.
 
Your Presence Makes a Difference for the Future of Monarchs
Our experience is enhanced by knowing that our presence is essential to the butterflies' continued survival: visitors demonstrate to locals that ecotourism can be a more viable and sustainable source of economic well-being than resource development
Itinerary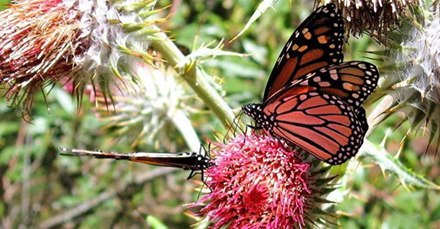 Day 1 – 6: Experience the irresistible magic at the end of the butterflies' 3,000-mile migration to roosting sites in the high-altitude fir forests of Mexico.
Accommodations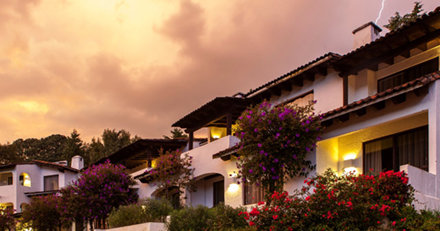 Hotel Avandaro 
Valle de Bravo, Mexico
The Hotel Avandaro is situated in a lush natural environment surrounded by forest in the heart of the Sierra Madre Mountains. Its newly remodeled multi-suite villas overlook nearly 300 acres of landscaped gardens. Expansive guest rooms have high beamed ceilings and hardwood floors, and the interiors blend wood, brick, stucco and vibrant Mexican textiles for a warm. natural atmosphere. Rooms are furnished with one king-size or two double beds with crisp luxury linens, flat screen cable TV, free Wi-Fi, table and two chairs, spacious bathroom and in-room safe. A substantial breakfast buffet is included, which guests may enjoy in the dining room or on the sheltered terrace overlooking the pool and gardens. Avandaro is a full-service resort offering first-class spa facilities, large jetted and still soaking pools, a junior Olympic-size swimming pool, fitness center, tennis courts and golf.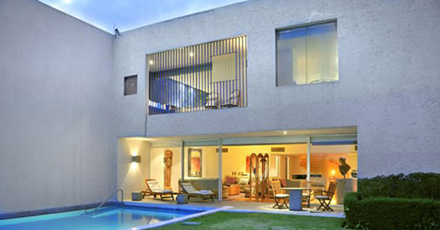 Camino Real Hotel 
Mexico City
This sleek contemporary 5-star hotel, with its gardens, pools, fountains, patios and serene interiors, is a refuge from the busy hubbub of Mexico City. The hotel is located 30 minutes from Benito Juárez International Airport and is just steps away from elegant Paseo de la Reforma Avenue. Strategically positioned in the exclusive financial and business district of Polanco, the hotel is close to places of interest such as Bosque de Chapultepec, the Museum of Anthropology and History, and the Rufino Tamayo Museum. Imagined as a hotel-museum by architect Ricardo Legorreta, its walls and corridors offer display space for more than 600 works of art from renowned contemporary painters, exhibited in homage to Mexico's cultural heritage. 
The hotel's 712 rooms have direct-dial telephones, mini bar, TV with on-demand service, wireless Internet, laptop connections, electronic safe deposit box, work desk, reclining armchair and coat stand. Spacious bathrooms have a vanity mirror, scale, hair dryer and amenities set. A well-equipped gym overlooks the main garden. Three swimming pools are on the premises. Ten different restaurants and bars offer a wide slate of options for dining, relaxing and socializing.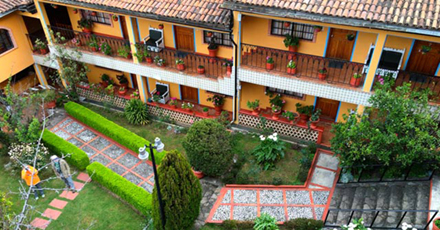 Posada Don Bruno 
Angangueo, Mexico
Posada Don Bruno is located in the small mountain village of Angangueo. In this remote location, amenities are limited, but enormous charm and authenticity prevail. This simple local hotel enjoys an ideal location in the heart of town, with balconies overlooking the lovely courtyard gardens and the red-tile roofs of the village. Don Bruno is one of the nicest accommodations in Anguangeo and, even so, the rooms are not heated, and you must run the shower for a long time to get hot water. But extra blankets and a space heater are provided in each room, and the rustic mountain ambience adds to our trip. You can also choose to have a fire made in your room's wood-burning fireplace in the evening, to take the edge off the chill. We base our butterfly trips in Anguangeo for the special local atmosphere, the town's involvement in monarch conservation, and its close access to Rosario butterfly sanctuary.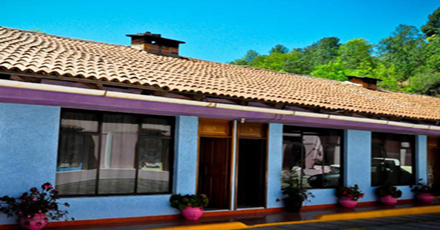 Hotel La Margarita 
Anguangeo, Mexico
La Margarita is a simple local hotel located near the center of the small historic mining town of Anguangeo. While its amenities are modest, rooms are clean and colorful and provide a base steeped in local atmosphere for our nearby butterfly activities. Spacious rooms have en suite bathrooms, free Wi-Fi and cable TV. Like all accommodations in this remote mountain village, the hotel is not heated. However, rooms have wood-burning fireplaces, which take the evening chill off while adding rustic ambience. Extra blankets are also available. We base our butterfly trips in Anguangeo for the special local atmosphere, the town's involvement in monarch conservation, and its close access to Rosario butterfly sanctuary. 
Know Before You Go
Experience what it's like to watch millions of monarchs take flight in the forest, and stand surrounded by gossamer wings glinting in the sunlight. Learn the myths and mysteries behind this spellbinding phenomenon. Discover the butterfly encounters of our travelers and staff in these exhilarating accounts of the monarch migration.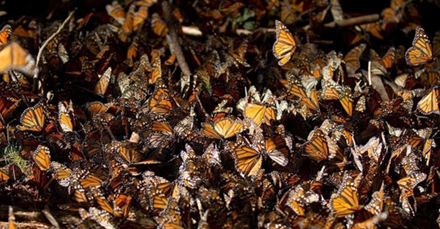 Frequently Asked Questions
Have questions about monarchs? We've got answers! We've compiled a list of our most frequently asked questions about the butterfly migration, Mexico's climate, transportation and much more.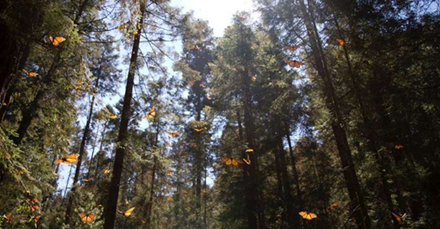 Weather and Climate
Find out what the weather conditions are typically like in Mexico City and the mountain town of Angangueo during the monarch migration.
Trip Pricing
Trip Prices: $4595
Single Occupancy: For a single room add $895. Contact Us to learn how you can avoid the single supplement.
Deposit: $500 per person 
Group Size
Limited to 16 Travelers
A very important feature of this adventure is the limited group size, as butterfly encounters are best experienced in a quiet, intimate setting. Small groups also mean our environmental impact is light. 
Included
Accommodations, services of SDZWA Wildlife & Conservation Expert(s), Nat Hab's professional Expedition Leader(s), all meals from dinner on Day 1 through breakfast on final day, some alcoholic beverages, most gratuities, airport transfers on Day 1 and final day, all activities and entrance fees, all taxes, permits and service fees. 
Not Included
Travel to and from the start and end point of your trip, some alcoholic beverages, some gratuities, passport and visa fees (if any), optional activities, items of a personal nature (phone calls, laundry and internet, etc.), airline baggage fees, airport and departure taxes (if any), required medical evacuation insurance, optional travel protection insurance. 
Physical Requirements: Moderate
Visiting the butterfly sanctuaries requires walking for approximately 2 miles at a time at altitudes up to 10,660 feet, on very steep inclines and sometimes over rough, rocky terrain. In some cases, it is necessary to walk up and down at least 600 steps to reach the butterflies. The physical exertion involved can be considered strenuous for people who are less active. Horses are available to ride up, but not down, at some butterfly sanctuaries—at these locations, everyone must hike downhill. Where horses are available, note that trails are narrow and rugged, and riders must be alert to maintaining balance. Due to the small stature of the local horses, the maximum rider weight each horse can carry is 260 pounds. Travelers concerned with their physical capabilities should contact our office for further details on the exact physical requirements of this trip, as well as their personal physician for an appraisal of their suitability for the demands of this itinerary. 
Important Information About This Trip
The monarch butterfly sanctuaries in Mexico's Central Highlands are a marvel no nature lover should miss! Observing millions of monarchs clustering and moving together is a wondrous experience. This trip can be more strenuous than most, however, so please read carefully the section on Physical Requirements above. 
Getting There & Getting Home
Plan to arrive in Mexico City no later than 5:30 pm on Day 1 of the adventure, as there is a group welcome dinner and orientation at 7 pm. You are free to depart anytime on the final day. We can best serve you if you Contact US <link to contact> to help makes your reservations, as we are intimately familiar with the special requirements of this program and can arrange the most efficient travel. Note that while we offer you the best possible rates available to us on airfare and additional nights' accommodations, you may find special web rates or better fares online.