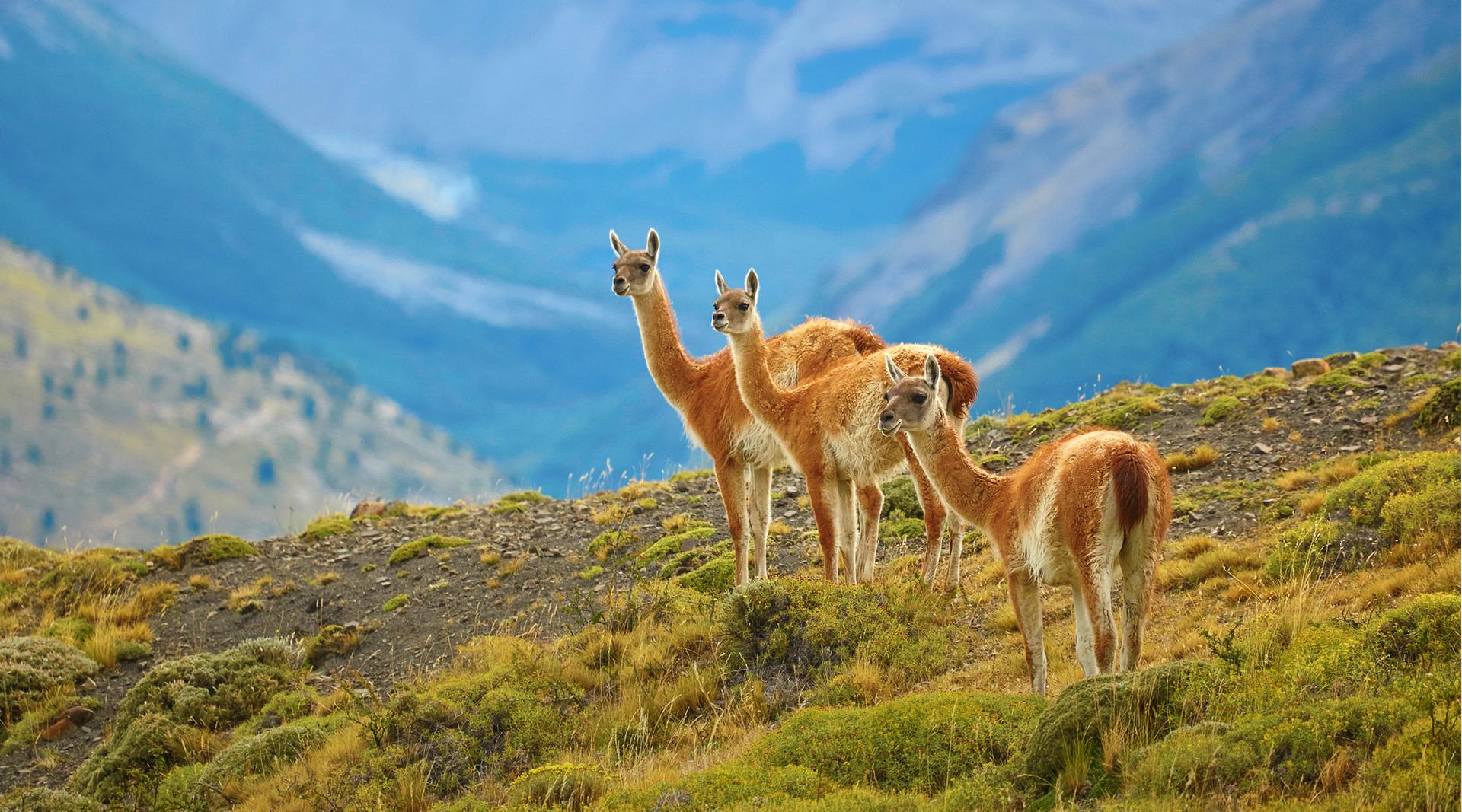 Patagonia Wilderness and Wildlife Explorer 2025
March 2-11, 2025
Prices starting at $11,795
Please call our tour operator at:
800-543-8917
Limited to 12 Travelers
Peaks, Lakes, Glaciers, and Pumas on a Grand Andean Adventure
The southernmost Andes rise in spires to the sky, their sheer granite heights drawing the eye and spirit upward. Sunrise bathes the peaks in rosy alpenglow. Glaciers wind down frozen rivers from the ice-crowned massifs, choking turquoise lakes with floating blue bergs. Patagonia has no peer on Earth when it comes to dramatic mountain landscapes. On our cross-border expedition into Chile and Argentina, look for condors, guanacos, and elusive pumas on guided hikes. Puma sightings are on the increase, and we hope to get a glimpse of this stealthy hunter in Torres del Paine National Park. Patagonia's seascapes are likewise enchanting—a maze of fjords and islands that are a playground for whales, dolphins, penguins, and elephant seals. Explore and photograph diverse facets of this legendary adventure realm on an all-encompassing odyssey to the bottom of South America.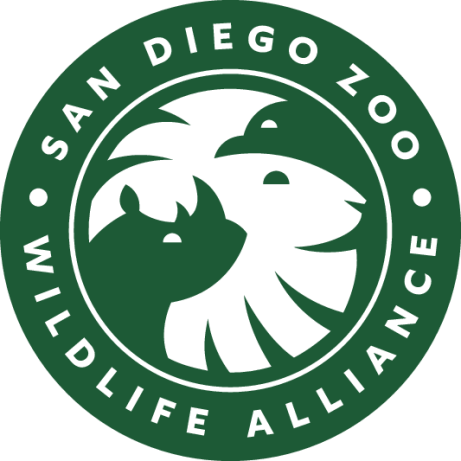 This trip will be hosted by a SDZWA Wildlife and Conservation Expert
The host for this trip will be an SDZWA expert on wildlife specific to the region. They will be with you every step of the way, to educate and inspire you, and to share their passion for nature! Check back for more details.
Trip Highlights
Puma Tracking in Torres del Paine
Search for pumas and guanacos from our base at EcoCamp Patagonia, with the backdrop of the sheer spires of Chile's Torres del Paine National Park.
Private Cruise to Perito Moreno Glacier
Aboard a private boat, cruise to the face of Perito Moreno Glacier, and watch icebergs calve into the turquoise waters of Lago Argentino.
Marine Wildlife of Tierra del Fuego
Visit the most northerly king penguin colony in the world, and look for whales, sea lions, and dolphins on a cruise in the Strait of Magellan.
Experience More of Patagonia, More Personally!
Though Patagonia is one of the world's most remote travel destinations, its matchless grandeur ensures there are plenty of guided group trips to choose from. But you'll be hard-pressed to find one as impressive as ours. It's more comprehensive. While many operators focus on either Chile or Argentina, we show you the best of both sides of the southernmost Andes—and in a manner that's adventurous, yet very comfortable. No endurance treks or freezing tents—though we do immerse you in some of the most striking wilderness on the planet.
Varied Angles to View and Photograph Patagonia's Famous Glaciers
The Southern Patagonian ice fields are some of the largest on Earth, and we don't shortchange you on glacier sightseeing. You'll visit Los Glaciares National Park, a UNESCO World Heritage Site, where we do some light hiking near Perito Moreno, one of the most spectacular glaciers in Patagonia. Unlike most glaciers, it is still advancing; and watching icebergs calve from its 200-foot-high face is a matchless thrill. We also view it from the water on a private boat trip on Lago Argentino.
 
Search for Wild Pumas—Sightings are Increasing!
While pumas—also known as cougars or mountain lions in North America—are elusive and rarely seen, sightings are on the rise, and we put a special focus on looking for them. In fact, we've added a third day in Torres del Paine National Park for this very purpose. This is likely not the case on other Patagonia trips, which aren't as wildlife-oriented as ours.
 
Unique Lodgings Include Famed EcoCamp Patagonia
Nat Hab accommodations are often as memorable as the destinations we explore. Among the special places we stay is world-famous EcoCamp Patagonia, in view of Chile's famed Torres del Paine. Domed suites are modeled on traditional Kawesqar native huts. Warm and wind-resistant, these nomad-style dwellings provide an immersion in the natural environs, while offering supreme comfort.
 
Your Expedition Leader is One of Patagonia's Top Naturalist Guides
Our Patagonia expedition leader is one of the most acclaimed guides in the region, with years of in-depth experience in the southern Andes. All of our NHA expedition leaders benefit from Nat Hab's high-level training, so your trip is sure to be an adventure for the mind as well as the body and spirit.
Itinerary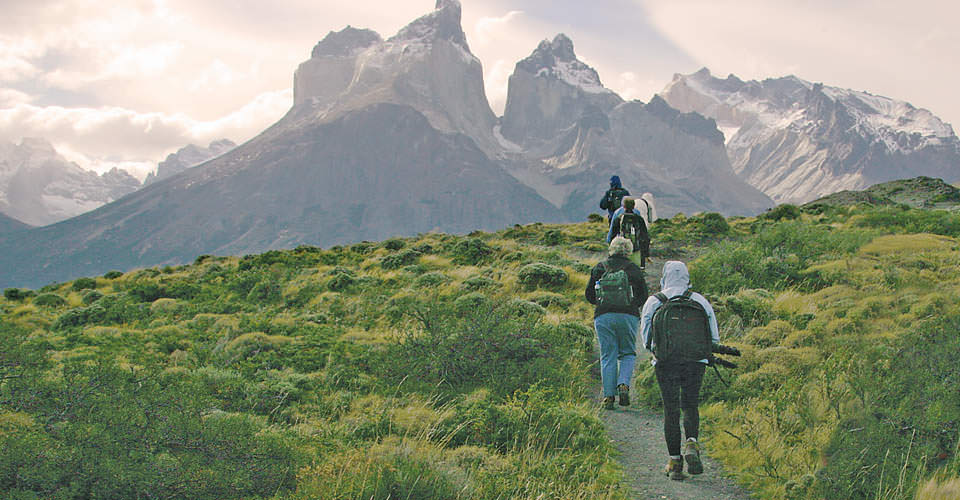 Day 1–10: Survey Patagonia's most stunning vistas as we search for Andean wildlife and explore the coastal waters of Tierra del Fuego, home to whales, penguins, and abundant marine life.
Accommodations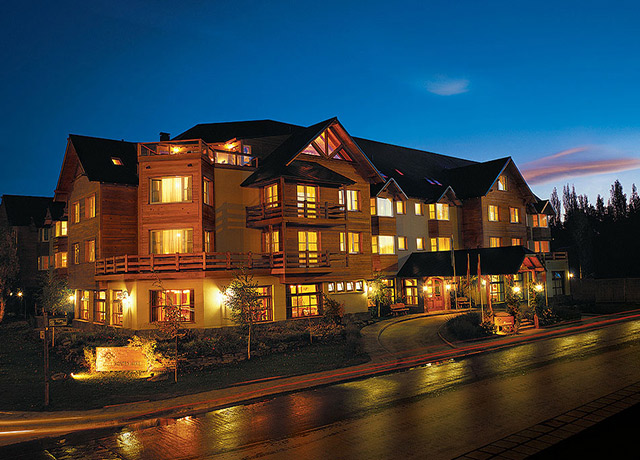 Hotel Kosten Aike
El Calafate, Argentina
Located in the center of charming El Calafate, Hotel Kosten Aike takes its name from the words kosten (wind) and aike (place), a nod to the frequent fresh winds of Patagonia. But its name is not the hotel's only tribute to indigenous Tehuelche culture: it is filled with the work of Argentine artists who have incorporated ancestral Tehuelche designs into every element of the property, including bedspreads, curtains, covers, ironwork, and paintings, all of which exhibit the Tehuelches' exacting geometry and visual symbology. Rooms have extra-long beds, a small table and chairs, a work desk, cable TV, a mini bar, a safe deposit box, and Wi-Fi. An upper-level gym and spa under the eaves offers views of Lago Argentino as you walk on the treadmill or soak in the Jacuzzi. A sauna and massage services are also available. A buffet breakfast is served in the Ariskaiken restaurant, while the cozy Aura bar offers coffee and cocktails. The lobby lounge, warmed with heavy timbers, hardwood floors, and a stone fireplace, offers comfortable seating, plus tables and chairs for socializing.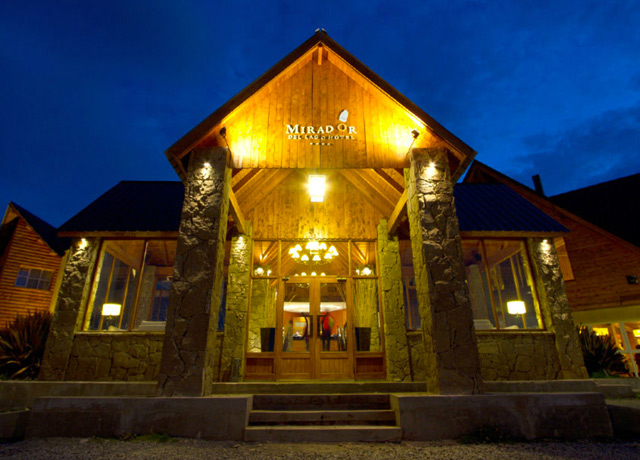 Mirador del Lago
El Calafate, Argentina
Optimally located in El Calafate, just outside the busy city center and across the road from sparkling blue Lago Argentino, Mirador del Lago exudes warmth, color, and local character. Its interiors feature classic Patagonia design and decor, incorporating stone, heavy timbers, rich carpets and textiles, and large windows to showcase the view of the lake. Room amenities include elegantly crafted furniture made of local wood, choice of pillow, free Wi-Fi, cable TV, electronic safe, refrigerator, and individually controlled heating. La Bahia restaurant serves gourmet regional cuisine with an artful flair, plus an outstanding breakfast buffet. A coffee shop and bar are also on site.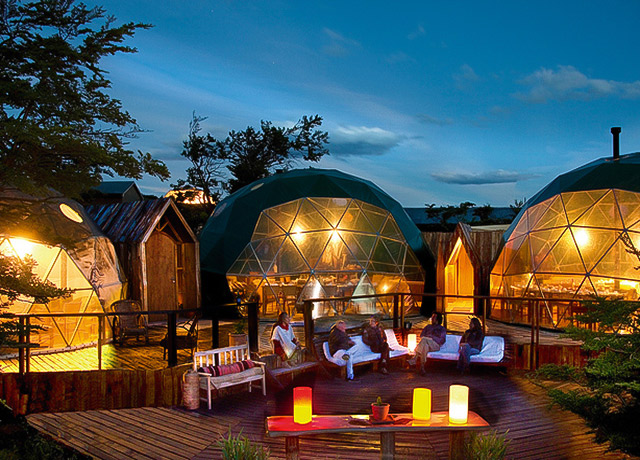 EcoCamp Patagonia
Torres del Paine National Park, Chile
Named by Time magazine as one of 100 of the World's Greatest Places, and lauded by Travel + Leisure as one of the Best Hotels in the World, EcoCamp Patagonia enjoys global renown. The lodge opened in 2001, and from the outset, it has been a model for "green" lodging, providing industry leadership and innovation in sustainable practices and inspiring the opening of numerous similar properties worldwide. With energy powered by solar and hydro sources, and composed of eco-friendly building materials, the camp's distinctive geodesic domes offer travelers warm, spacious accommodations in the heart of Chile's Torres del Paine National Park. The individual domed suites are inspired by the "leave no trace" huts of Chilean Patagonia's nomadic Kawesqar indigenous people. Tightly insulated for warmth and wind-resistance with skylight panels to add light, they offer broad territorial views of the surrounding peaks and an unparalleled immersion in nature. Interiors provide a cozy respite from the elements, with a low-emission wood stove to take the chill off. One double or two twin beds have polar fleece sheets and feather duvets to keep guests warm at night. An en suite bathroom has a basin, hot shower, and state-of-the-art composting toilet. This unique accommodation is frequently cited by our travelers as one of the highlights of their Patagonian adventure.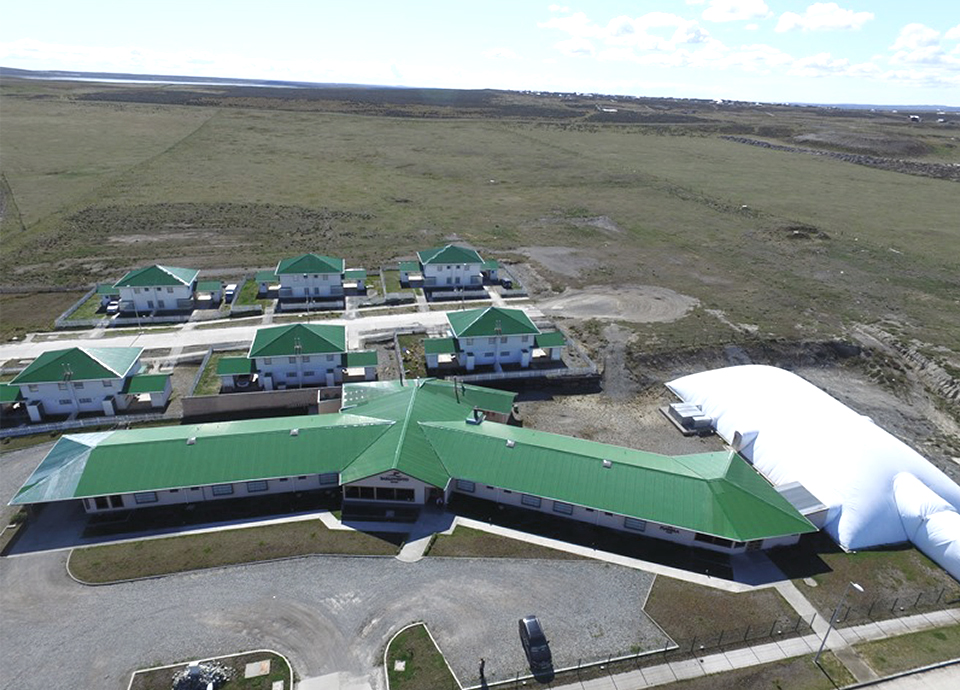 Hotel Barlovento
Porvenir, Chile
Within walking distance of the heart of Porvenir, the former gold rush port town that is the small capital of Tierra del Fuego today, this simple hotel offers comfortable accommodations with proximity to King Penguin Park on Inutil Bay. Fifteen guest rooms have one queen or two twin beds, central heating, writing desk, free Wi-Fi, telephone, LCD cable TV, safe, and en suite bathrooms with toiletries and hair dryers. The on-site restaurant is well known locally for its menu of fresh seafood, gourmet pizzas and other specialties.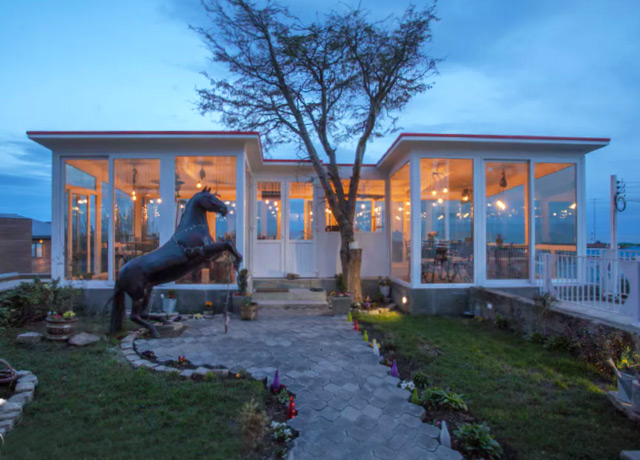 La Yegua Loca
Punta Arenas, Chile
Arguably Punta Arenas' most distinctive lodging, this boutique hotel is the realization of the creative vision of its founders, Paola Milosevic and Sergio Solar, whose grandparents were Croatian pioneers in Chilean Patagonia. Rehabilitating an old house built for the English court in 1929, they have created a sophisticated boutique hotel that pays homage to the multicultural traditions shaping the southern tip of Chile since the mid-1800s, when immigrants from Croatia, Russia, Ireland, Britain, Spain and elsewhere arrived to meld their cultures with the indigenous people living in the region.
Know Before You Go
Whether you're preparing for your upcoming Patagonia adventure or just want to learn more about this rugged land, we've got you covered. We've rounded up an array of helpful resources, from wildlife guides and packing tips to compelling firsthand accounts written by our travelers and staff.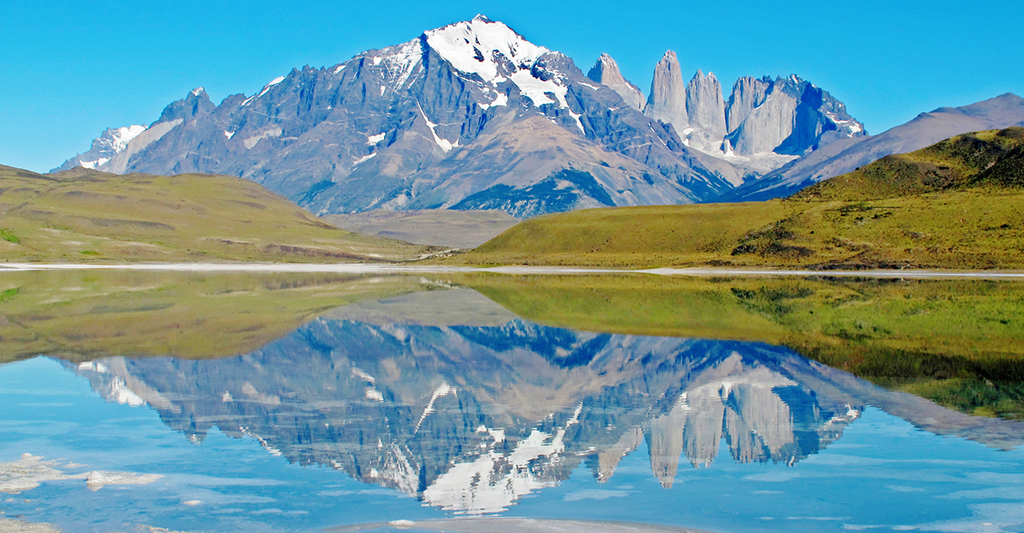 Frequently Asked Questions
Browse our most frequently asked questions about Patagonia's climate, wildlife, accommodations and more.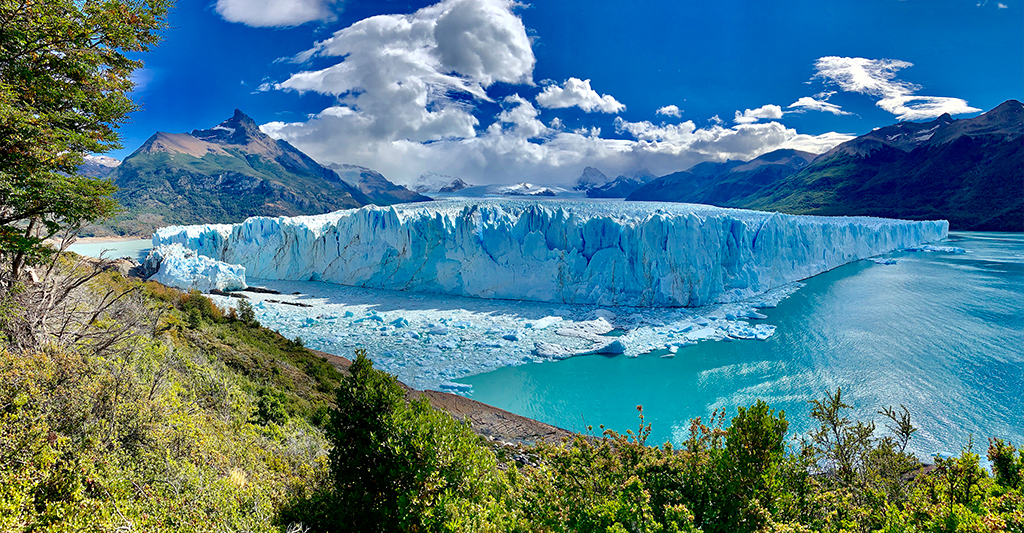 Weather and Climate
Find out about the typical weather conditions in Patagonia, in this month-by-month breakdown of average temperatures and precipitation.
Trip Pricing
Trip Price: $11,795 per person based on double/shared occupancy. Prices are based on 2024 rates and subject to change slightly.
Single Occupancy: For a single room, add $2,595. Contact us to learn how you can avoid the single supplement.
Deposit: $500 per person (non-refundable)
Group Size
Limited to ~12 Travelers
An important feature of our Patagonia adventure is the limited group size, as nature is best encountered in the quieter, lower-impact presence of fewer travelers. With no more than 12 travelers on this departure, you're assured plenty of space for gear and personalized attention when you need it.
Included
Accommodations include a stay in Suite Domes at EcoCamp Patagonia, services of SDZWA wildlife and conservation expert(s), Nat Hab's professional expedition leader(s) and local staff, all meals from dinner on Day 1 through breakfast on the final day, regional wines with dinner, most gratuities, airport transfers on Day 1 and the final day, all activities and entrance fees, all taxes, permits, and service fees.
Not Included
Travel to and from the start and end point of your trip, some alcoholic beverages, some gratuities, passport and visa fees (if any), optional activities, items of a personal nature (phone calls, laundry, and internet, etc.), airline baggage fees, airport and departure taxes (if any), required medical evacuation insurance, and optional travel protection insurance are not included.
Physical Requirements: Easy to Moderate
This immersion in the spectacular scenery and wildlife of the Southern Andes includes a diverse range of activities, from short hikes to boat excursions and scenic drives. Weather is extremely variable in Patagonia, and travelers should be prepared to experience the possibility of high winds, intense sun, heavy rain, and very cold temperatures. Most hikes are easy to moderate in terms of challenge and exertion, though all guests must be able to walk a minimum of two miles over hilly, uneven terrain that may cross wet or slippery surfaces. Elevations generally range between 500 and 2,000 feet above sea level. Since Patagonia encompasses such a large area, and we aim to see a broad sampler of its natural beauty, we will have one long driving day between Argentina and Chile, though most vehicle transfers between destinations will be relatively short, with stops along the way.
Important Information About This Trip
This realm of mountains and glaciers is among the most magnificent geographic settings on the planet. On many Patagonia tours, visitors trek long distances and camp in tents to experience the natural splendor of the region. In contrast, our trip utilizes atmospheric, well-appointed small hotels and lodges that place us among some of Patagonia's most striking scenery, in genuine comfort. In order to experience the region most fully, please be prepared for some drives (all are scenic!) and easy to moderate hikes over uneven natural terrain. Optional more challenging hikes may also be offered, in order to access some of the most scenic areas.
Mandatory Insurance
Since the areas we travel to are remote and wild (that's why we go there!), we strongly recommend that all guests have, at minimum, medical evacuation insurance for this program. While this is not required, we make this strong suggestion in the interest of our guests' safety. We recommend that your chosen independent insurance plan includes at least $250,000 in medical evacuation coverage.

To protect your investment and to provide peace of mind while you travel, we also strongly recommend purchasing comprehensive travel insurance. Plans may cover everything from medical treatment to trip cancellations and delays and lost luggage. Please contact our office if you would like more information about the medical evacuation and comprehensive travel insurance policies we offer by calling 800-543-8917.
Getting There and Getting Home
Arrival: Please arrive in El Calafate, Argentina no later than 4 p.m. on Day 1 in order to attend a welcome dinner at 6 p.m.
Departure: Guests are free to depart from Punta Arenas, Chile at any time on the final day.