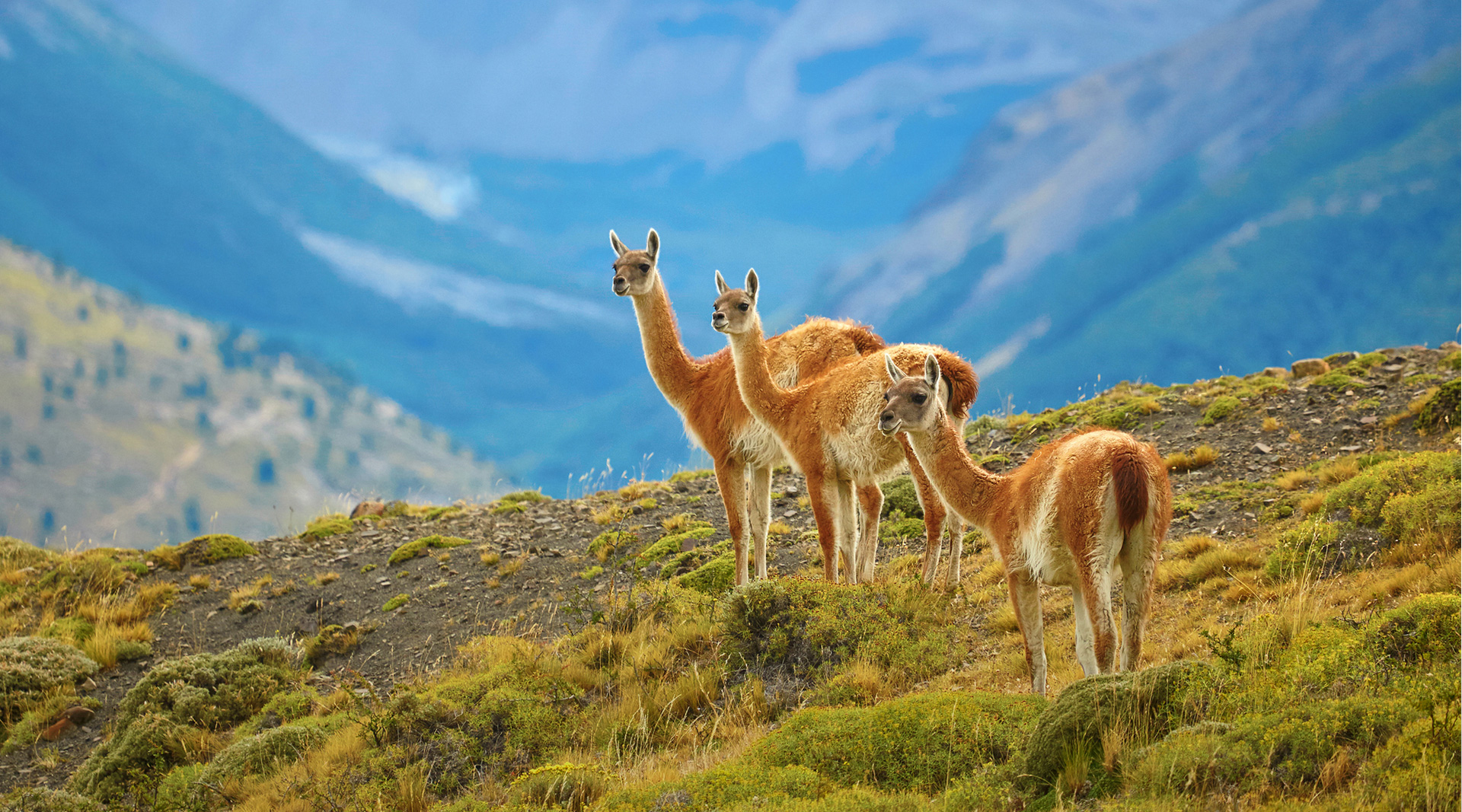 Patagonia Wilderness and Wildlife Explorer
March 30–April 8, 2023
Prices starting at $10,795
Please call our tour operator at:
800-543-8917
faqs
When is the best time to visit Patagonia?
The best time to visit Patagonia is during the Southern Hemisphere summer months, which are November through March. The weather is warmer, skies are clear, and it's the height of the growing season, so vegetation is green and vibrant.
What is the weather like in Patagonia?
Patagonian summer days are long—the sun rises early and sets late. Temperatures range from 50 to 70°F during the day and drop into the 40s at night. Rain is always a possibility, and strong winds are common, so pack layers to ensure you stay warm and dry.
What wildlife will I see in Patagonia?
Patagonia is home to a variety of fascinating species that have adapted to this mountainous region. Pumas, guanacos, red foxes, Patagonian grey foxes, maras, huemul deer, Andean condors, lesser rheas, black-browed albatrosses, and many other bird species can all be found in Patagonia.
How will we travel through Patagonia?
Our primary means of travel through Patagonia are private, comfortable mini buses with large windows and plenty of room for gear.