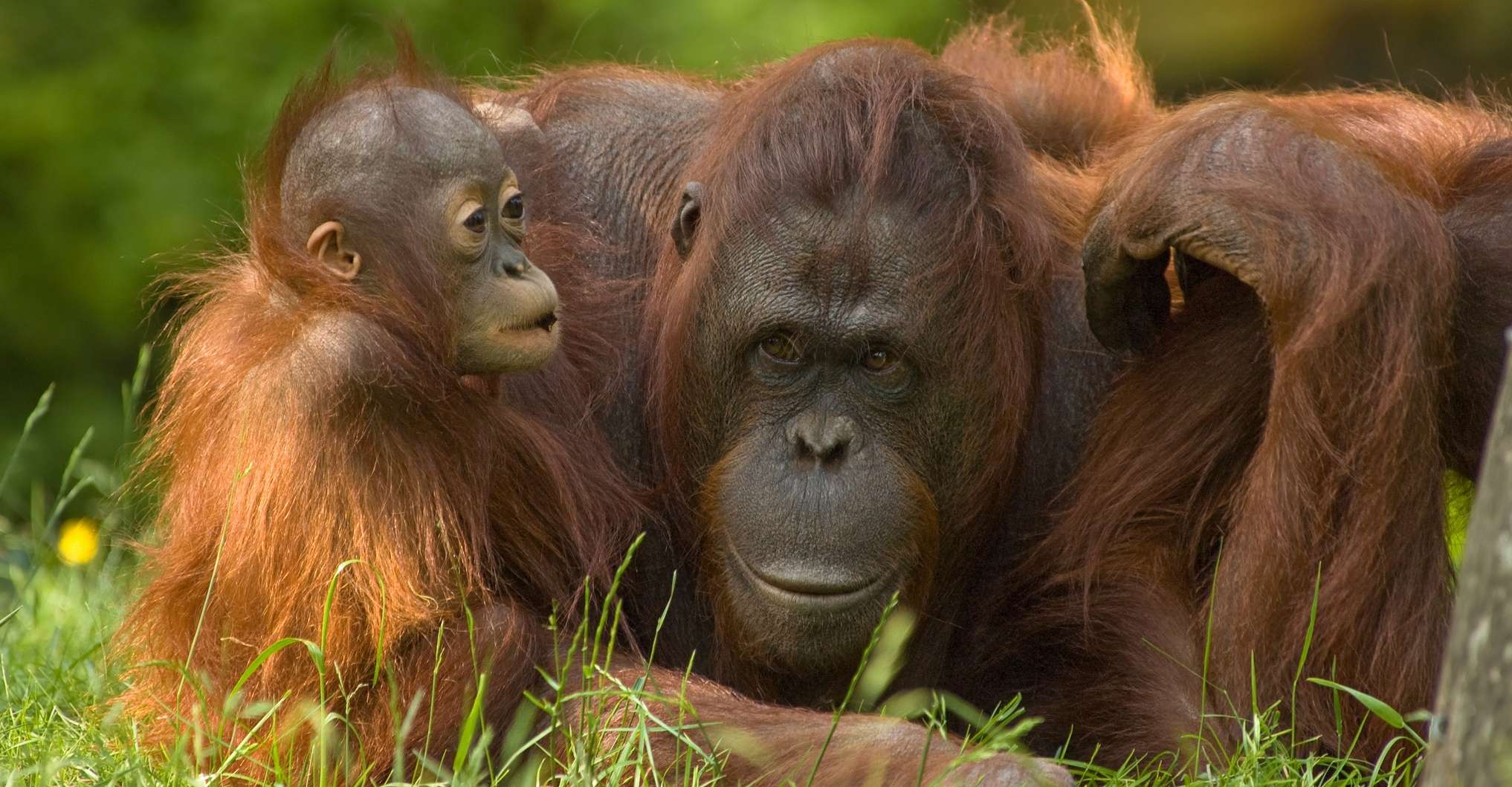 The Wilds of Borneo: Orangutans & Beyond 2024
May 7-18, 2024
Prices starting at $12,295
Please call our tour operator at:
800-543-8917
faqs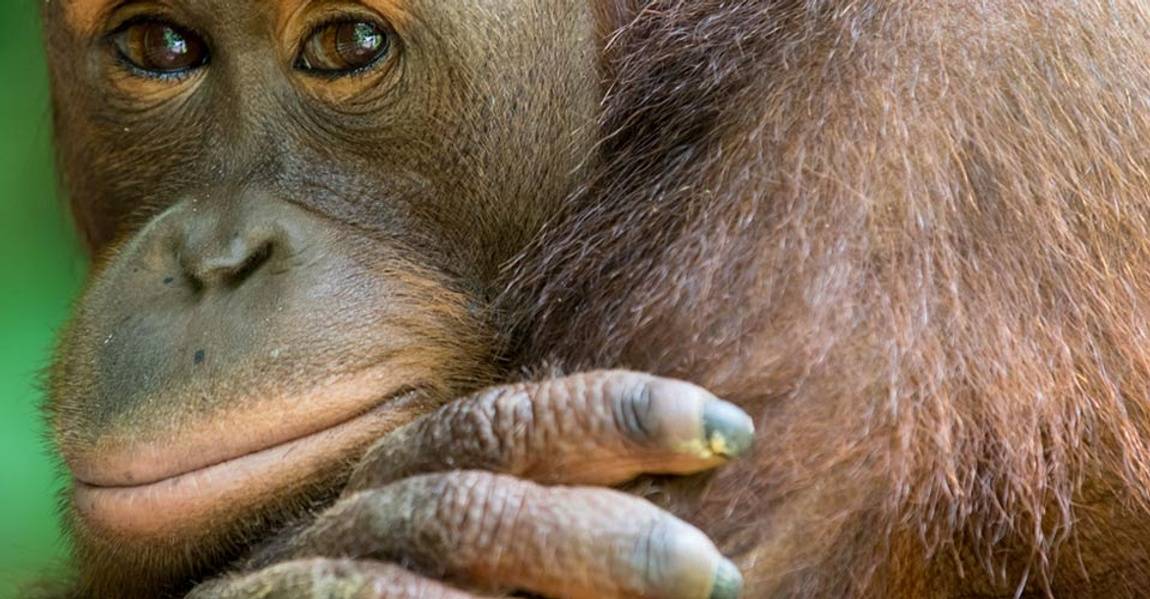 When is the best time to visit Borneo?
The dry season of March through September is the best time to visit Borneo because there is less rain, which makes for better wildlife viewing. Nat Hab schedules departures during this time to maximize our chances of encountering orangutans and other animals in the rain forest. The animals typically seek shelter in thick vegetation during the wetter months of November through February.
What will the weather be like in Borneo?
The dry season, when we run our trips, lasts from March to September, while the wettest months are generally between November and February due to the occurrence of the Northeast Monsoon. Even though we are traveling during the dry season, we are in a rain forest and there is always a chance of rain. Expect the weather to be hot and humid, with average temperatures of 85–90°F in the summer months. The shoulder months of March and September are generally a bit cooler, with temperatures between 80°F and 85°F.
Is there a dry or wet season in Borneo?
We operate our trips during the dry season, which runs from March through September. This is a more favorable season for wildlife viewing and exploration and is the best time to see orangutans in the wild. Please note there is always a chance of rain in the rain forest, even during the dry season. During the wet season, one can expect strong winds, choppy waters and heavy rains—the months of January and December see the highest levels of rainfall.
Where are the orangutans found in Borneo?
Wild orangutans can only be found on the Southeast Asian islands of Borneo and Sumatra. The majority of wild orangutans are concentrated in Borneo's national parks and nature reserves, including some of the areas visited on our itinerary such as Danum Valley and Kinabatangan Wildlife Sanctuary. We also visit wildlife sanctuaries for orangutans rescued from illegal captivity and orphaned babies, which nurture them for release back into the wild.
What wildlife will I encounter besides orangutans in Borneo?
We may encounter an array of endemic wildlife in the rain forests of Borneo. In addition to orangutans, keep an eye out for proboscis monkeys, long-tailed macaques, gibbons, silvered leaf monkeys and hundreds of tropical bird species in the trees. In lush mangroves, we'll search for smooth-coated otters, Bornean bearded pigs and river crocodiles, and in forest reserves we'll look for pygmy elephants, clouded leopards and monitor lizards. We'll also visit a conservation center to see Malayan sun bears, the world's smallest bear species, and travel to a secluded island to observe nesting green sea turtles.
How close will I get to the orangutans and other wildlife in Borneo?
The wildlife sanctuaries we visit provide intimate encounters with the animals of Borneo. We will come face to face with orangutans and will get an up-close look at sun bears and proboscis monkeys at their respective conservation centers. Unlike other Borneo tours, we will also have the opportunity to seek out wild orangutans in remote nature reserves, and we believe the excitement of seeing these primates in their natural habitat adds greatly to our experience.
What clothing should I pack for a Borneo tour? 
Borneo summers are hot and humid, so we recommend bringing lightweight, quick-drying clothes, in addition to a breathable, waterproof rain jacket or poncho, a swimsuit, sturdy hiking shoes and waterproof sport sandals.
How physically active is the Borneo adventure?
Nat Hab rates this trip as "moderate," which means guests should be able to hike up to 2 miles at a steady pace on uneven ground. While the mileage and terrain are not especially difficult, it's the heat and humidity that can make this trip somewhat challenging. Shorter walks will be available on some days for those who prefer less strenuous activities.
What are the lodges and hotels like in Borneo?
In Kuching and Kota Kinabalu, we stay at boutique and waterfront hotels with sleek décor and spacious, airy rooms. Once we travel to wildlife reserves, we reside in unique, remote jungle lodges in the heart of the Bornean wilderness. These accommodations are extremely comfortable, each with air conditioning and private facilities, and are specifically selected to place us as close as possible to the best wildlife viewing areas.
What will the food be like on the Borneo trip?
Buffet-style meals are served throughout the trip, which include a mix of Western and Bornean fare. Bornean cuisine is a melting pot of Chinese, Malaysian, Indian and indigenous ingredients, spices and flavors. Staples include rice, noodles, meats, local vegetables, tropical fruit and fresh seafood such as grilled fish and barbecued prawns. With prior notice, most dietary needs can be accommodated.
What currency will I need to use in Borneo? 
The national currency in Malaysia is the Malaysian Ringgit (MYR). To ensure the best value for your money, we recommend exchanging your currency in your hometown if possible, but you can also exchange currency in the airport or at various banks in Kuching. Most of our accommodations accept Visa and Mastercard. Credit cards are accepted at larger stores and restaurants, but we recommend having enough cash to pay for gratuities and other incidental purchases.
Will I be able to use my cell phone or access the Internet on the Borneo trip?
Wi-Fi is available to guests at most accommodations, but keep in mind service may be slow. There is cell phone service at some of the lodges and parks, but it will be limited or nonexistent in the more remote areas we'll visit. With the focus of our trips on immersive nature and wildlife experiences, we encourage minimizing the use of electronics, so we kindly ask that guests refrain from using technology during group activities.
Is this Borneo adventure a good trip for children?
The minimum required age for this Borneo adventure is 15 years old. The climate can be quite tough for youngsters, as it is hot and humid throughout, and the longer walks can prove difficult for children.