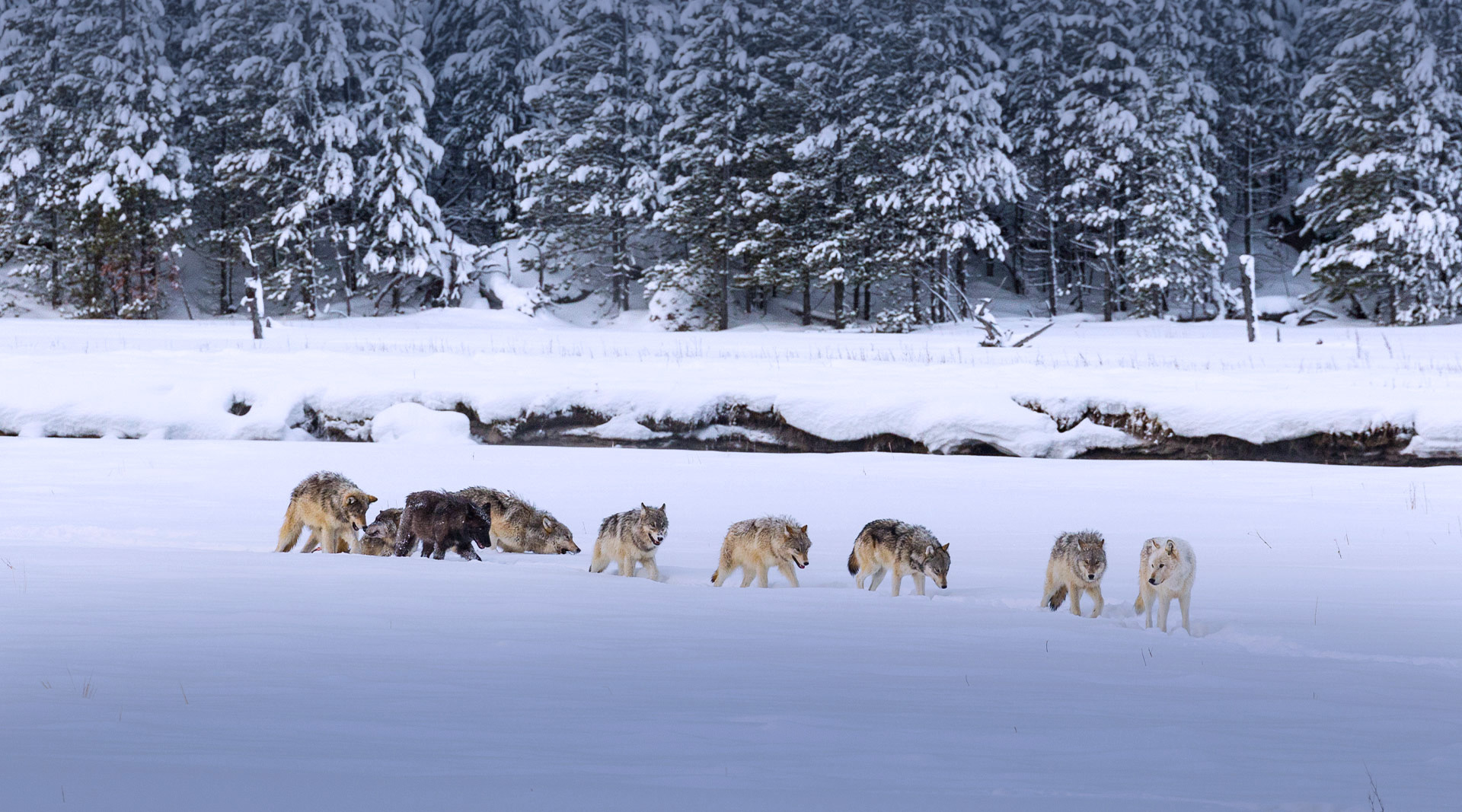 Yellowstone Wolf Quest Photo Adventure
December 5–11, 2022
Prices starting at $6,995
Please call our tour operator at:
800-543-8917
faqs
When is the best time of the year to see wolves in Yellowstone National Park?
The best time to see wolves in Yellowstone is the peak of winter. Wolves are some of the most elusive creatures in North America; however, the open snow-covered expanses of the Lamar Valley provide maximum possible viewing opportunities. Also, the off season is much less crowded than the summer season, so we have greater mobility to view the wolves.
Where is the best place to see wolves in Yellowstone?
The Lamar Valley of Yellowstone's northern range is the best spot on the planet for wolf viewing. Due to the area's wide-open expanses, our views of the animals are unimpeded, allowing for clear viewing from any distance.
How likely are wolf sightings in Yellowstone National Park?
Wolves are characteristically elusive, but the intentional off-season timing of this trip, our relationship with researchers, and the special design of our safari trucks maximize our chances for encounters with the animals. Over the past several decades, we have operated hundreds of departures and have seen wolves on all but a handful. At times these sightings are relatively close, and at other times the wolves are spotted at a great distance. You never know with nature!
How close will we get to the wolves of Yellowstone National Park?
Because this experience is 100 percent wild, we never know exactly how we will encounter the wolves. As they are typically very elusive animals and tend to keep their distance from humans; and because it is vital that we do not disturb their natural behaviors, much of our viewing happens from a distance, often using spotting scopes to observe their behavior across the vast expanse of Lamar Valley. There may also be times when we will have fleeting, close-up encounters, where the animals will surprise us and appear within very close range.