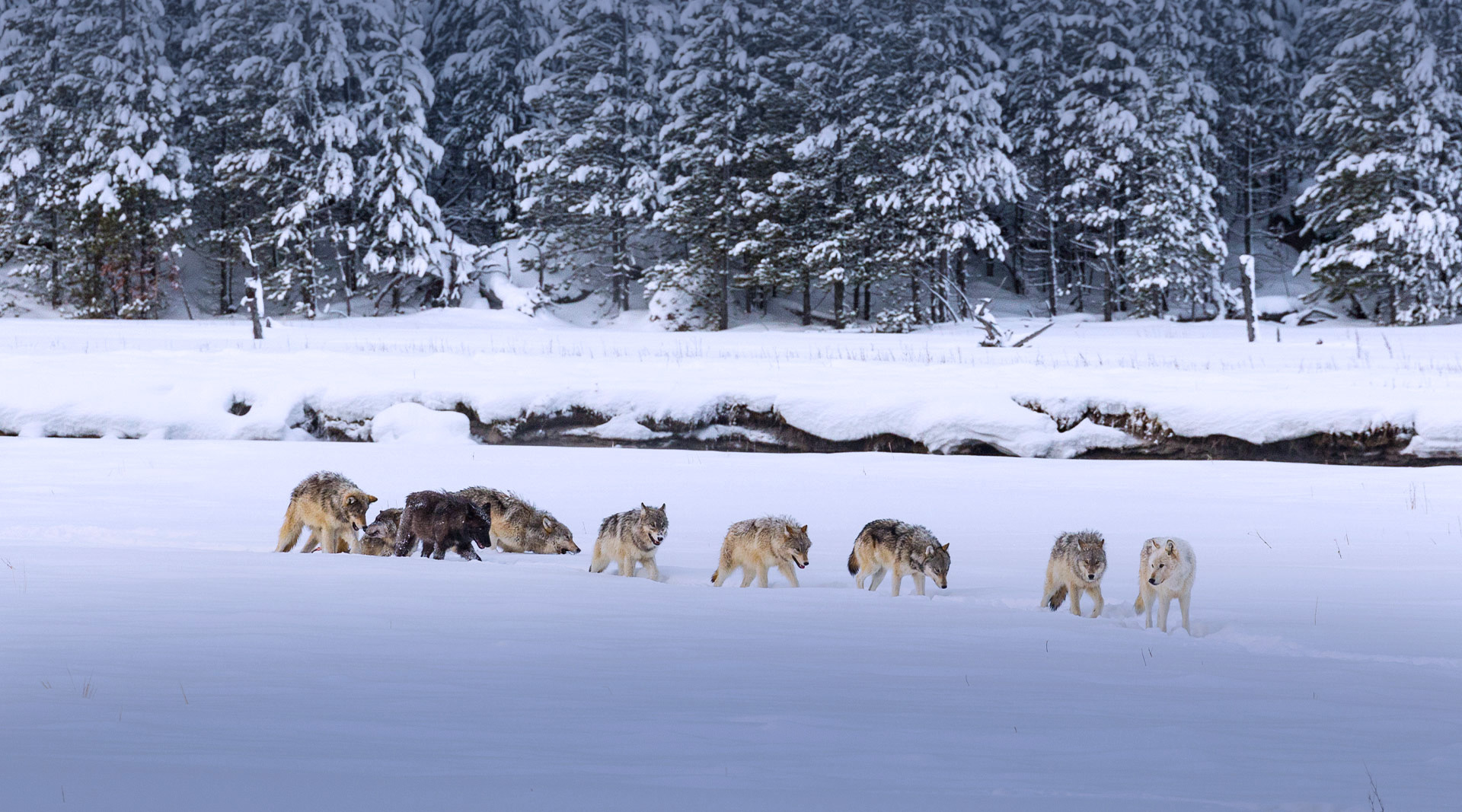 Yellowstone Wolf Quest Photo Adventure
December 5–11, 2022
Prices starting at $6,995
Please call our tour operator at:
800-543-8917
weather
Yellowstone Weather and Climate – Winter Season
Winter temperatures in Yellowstone National Park can dip well below zero, and often hover near 0°F during the day, with highs into the 20s. Sub-zero overnight temperatures are common. The lowest temperature recorded in Yellowstone was -66°F near West Yellowstone in February 1933. Annual snowfall averages near 150 inches in most of the park, and at higher elevations 200 to 400 inches of snowfall have been recorded. Occasionally, warm Chinook winds will push daytime temperatures into the 40s, causing significant melting of snowpack, especially at lower elevations.