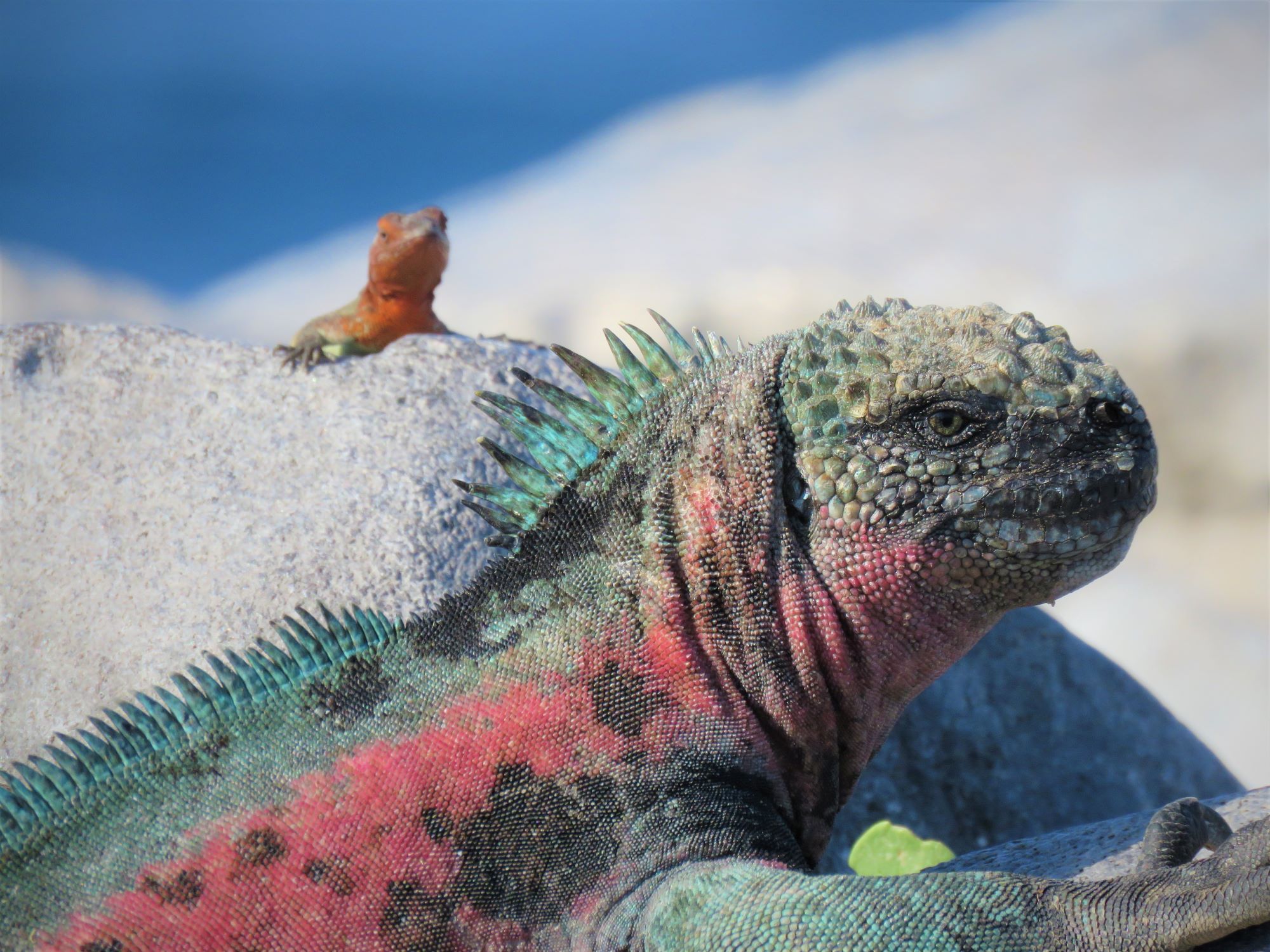 Classic Galápagos Experience 2024
December 4–13, 2024
Prices starting at $10,995
Please call our tour operator at:
800-543-8917
weather
Located at the equator, the Galápagos Islands' subtropical climate makes the islands an inviting year-round destination. Weather variations are subtle, ranging from a daily high temperature of 74°F in August to a slightly warmer 88° in March. Water temperatures remain in the mid-70s year-round, with underwater visibility ranging from 30 to 70 feet—but the water tends to get extra clear from January through March, with visibility often around 100 feet.
The Galápagos doesn't see a huge contrast from month to month in temperatures or rainfall, even when comparing the warmest and wettest to the coolest and driest months. A flux of ocean currents creates two seasons: the warm, wet season and the cool, dry "garua" season.
The Garua Season (June–November)
The garua season from June through November brings slightly cooler temperatures, sunny skies and intermittent cloud cover. Even in August, the coolest month, the average daily high is 74°F. Seas tend to be choppier from August through October. 
Cool waters from the Humboldt and Cromwell currents bring in the garua, a hazy overcast that is widespread and quite moist. The highlands of the Galápagos receive most of their annual moisture from the misty fog-drip that accompanies the garua.
Water temperatures range from the low 70s throughout most of the islands, down to 60°F on the west side of Isabela. These cooler waters also bring a distinct plankton bloom and a richer environment that supports the great seabird populations of the Galápagos.