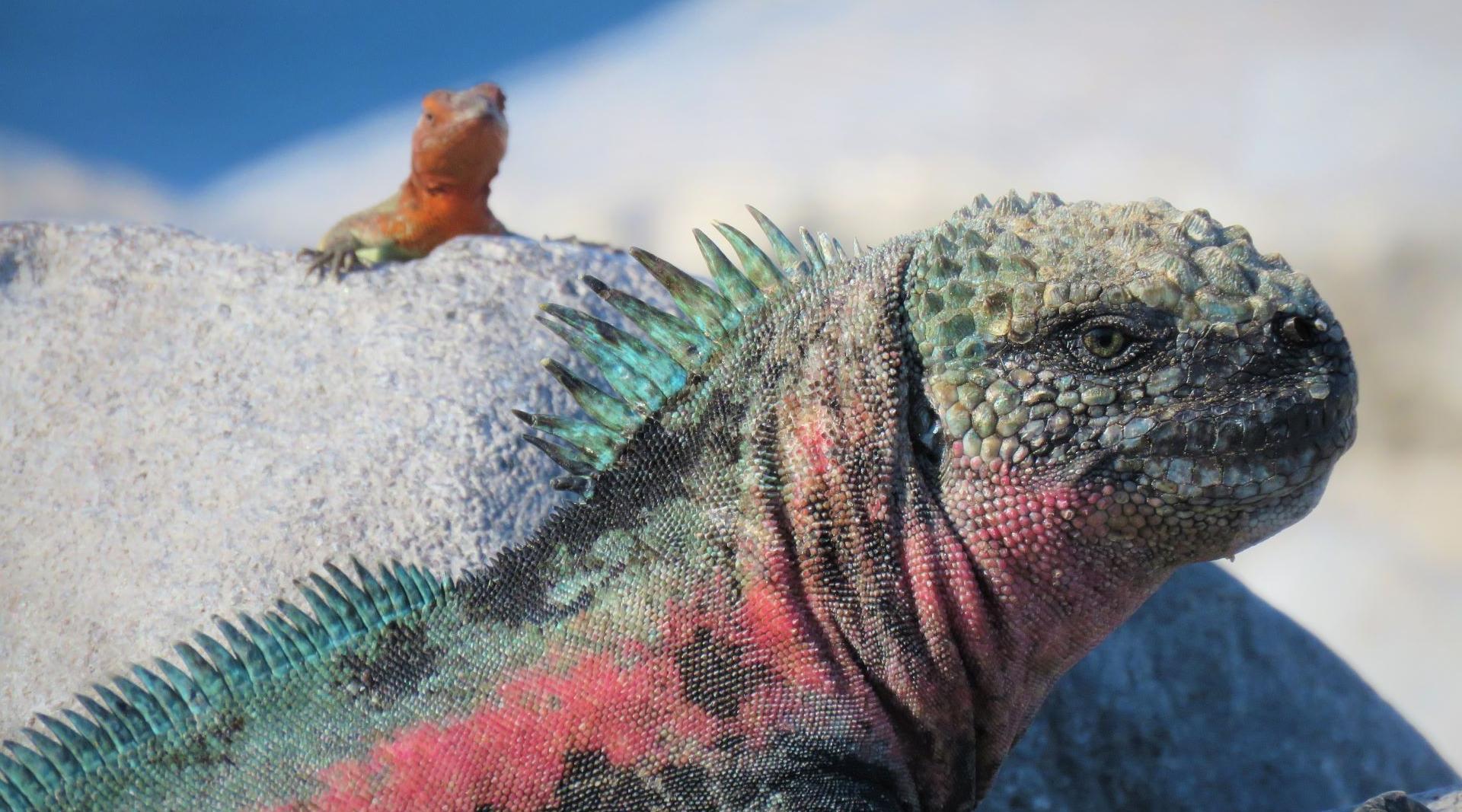 SOLD OUT. Contact us for wait list.
Classic Galápagos Experience 2024
December 4–13, 2024
Prices starting at $10,995
Please call our tour operator at:
800-543-8917
Limited to 16 Travelers
Our Exclusive Small-Group Nature Immersion Led by the Islands' Most Experienced Guides
Six hundred miles off the coast of Ecuador, surrounded by open ocean, a volcanic archipelago straddles the Equator. The Galápagos Islands, forged of black lava and named for the giant tortoises that are among their most noted inhabitants, are like no other place on Earth. Home to a profuse array of unique wildlife, the islands offer an immersion in nature that feels primeval. Iguanas and blue-footed boobies share the beaches with us, unfazed by our presence. Friendly sea lions—and sometimes inquisitive porpoises—play with us in the clear turquoise water, as Galápagos penguins dart by and sea turtles glide past. Author Herman Melville, who visited the islands in 1841, shortly after Darwin's momentous visit, called them the "Enchanted Isles"—an apt moniker for a realm that remains otherworldly, even today.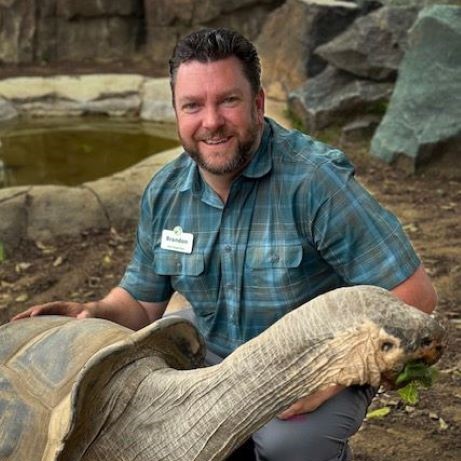 The SDZWA host for this trip will be: Brandon Scott, Wildlife Care Manager, San Diego Zoo
Brandon is SDZWA's Wildlife Care Manager of Herpetology and Ichthyology. He has been with the Zoo for over 22 years. With a deep passion for wildlife and conservation, Brandon has dedicated his career to the welfare and preservation of animals. Currently, Brandon not only oversees a highly skilled and dedicated Wildlife Care team, but he also ensures that the team provides the highest standard of care for a diverse range of species managed at both the San Diego Zoo and San Diego Zoo Safari Park. Brandon collaborates with organizations such as Turtle Survival Alliance (TSA) and the United States Geological Survey (USGS) on conservation programs for various species. He is an experienced diver and very much looks forward to the snorkeling excursions to witness sea turtles and the chance to see all the remarkable wildlife that is endemic to the Galapagos.
Trip Highlights
Explore a Diversity of Islands in Depth
Our flagship itinerary is an immersive exploration of the Galápagos, with a full week aboard a privately chartered yacht carrying just 14 to 16 guests.
Spend a Night with Giant Tortoises
Snorkel with sea lions, swim with turtles, sunbathe with iguanas, scout for whales, and overnight in wild tortoise terrain at our private camp in the Santa Cruz highlands.
You Won't Find a Smaller Group
Each trip is led by two expedition leaders—the Galápagos' most highly trained naturalist guides—for the best guide-to-guest ratio in the islands.
All Galápagos Tours Are Not the Same! Why Choose Us?
The Galápagos Islands are one of the world's premier nature travel destinations, and deservedly so: there may be no better place on Earth for close encounters with wildlife than this remote archipelago that's home to an assortment of unique and gentle creatures. For nature photographers, capturing close-up images of wildlife is the ultimate travel photography experience. It's thus essential to experience the islands in a way that affords intimate interactions with wildlife, with personalized interpretation by top naturalists—something you don't get with larger cruise ships and formal lectures, or less-qualified guides.
Small Groups Ensure Intimate Nature Encounters
With just 14 to 16 guests aboard our private chartered yachts, and each departure led by two highly trained expedition leaders, you'll explore the Galápagos in a small group with no more than 7 to 8 other travelers.
The Best Guide-to-Guest Ratio in the Galápagos
The standard ratio is 16 guests to one naturalist guide—that's what most boat tours in the Galápagos provide. Our ratio is 7 to 8 guests per guide. This makes a big difference! It not only allows us to explore in a more intimate context, but we can also offer different activities at the same time: for instance, one group can snorkel while the other opts for a panga ride. And with two expedition leaders, you get a full interpretive experience: a naturalist guide accompanies each panga when we go out with two smaller boats for close-up exploring.
Private Chartered Yachts Keep Operations Within Our Control
Rather than sending you through a local ship owner who takes bookings from many sources, we run every element of our Galápagos trips—from meeting you on arrival in Quito through the chartering of our small ships to escorting you to the Quito airport for your homeward flight. Only by managing each step of our operations can we ensure that your trip is superlative—and we don't settle for less!
An Exclusive Stay at Our Private Tortoise Camp on Santa Cruz
Exclusive to Nat Hab alone is an optional overnight at our private Tortoise Camp in the highlands of Santa Cruz, where wild tortoises roam freely over this remote parcel of private land overlooking the Pacific Ocean far below. Unique accommodations, rustic but comfortable, are in raised safari-style canvas tents and elevated treehouses (all with en suite facilities), surrounded by nature, with a communal dining room and lounge space warmed by a log fireplace.
Secluded Snorkeling Experiences
Snorkeling is the highlight for many Galápagos visitors. Inquisitive sea lions, sea turtles, penguins, and schools of vividly colored fish provide endless excitement in the islands' clear waters. But it can be disappointing if you're traveling aboard a larger ship to find dozens of fellow snorkelers surrounding you, interfering with your experience. In our small groups accompanied by two expedition leaders, marine life is front and center, and you're the sole audience.
See and Photograph More of Ecuador with a Stay in Quito
Ecuador, though small in size, is one of the world's most geographically and culturally diverse countries. As a complement to your Galápagos immersion, we include a guided visit to Quito—a richer cultural experience than just flying in and out of Guayaquil, as many trips do. Experience a slice of Ecuador that is distinctly different from what you'll encounter in the Galápagos as you explore Quito's complex colonial history, reflected in extravagant churches and European, Moorish, and Indigenous influences that have made the well-preserved 16th-century Old Town a UNESCO World Heritage Site.
Itinerary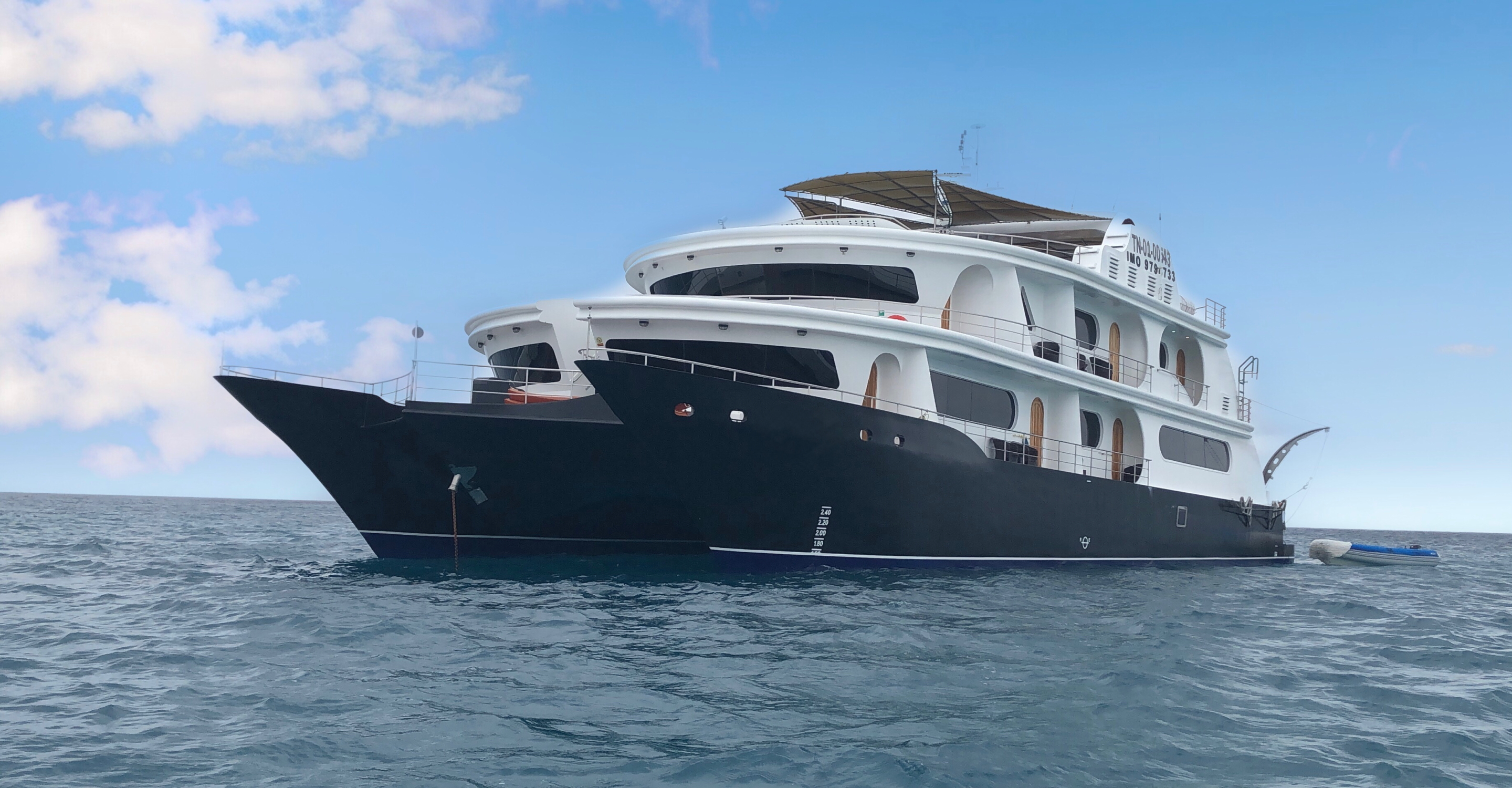 Day 1–10: Enjoy all the amenities of our 115-foot luxury motor catamaran as we explore Espanola, Floreana, Bartolomoe, Genovesa and Santiago - plus a night at our private Tortoise Camp in Santa Cruz highlands..
Accommodations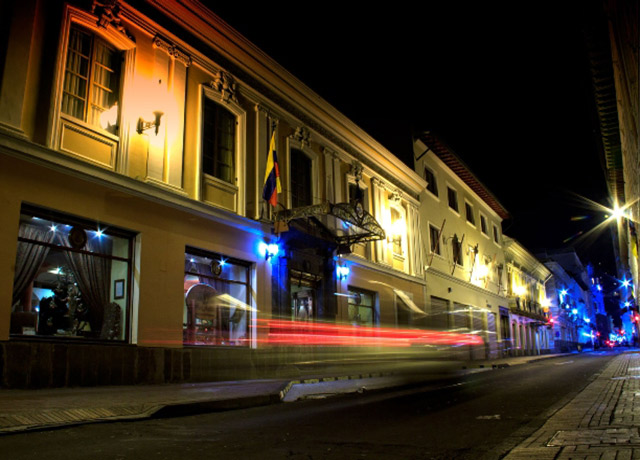 Patio Andaluz
Quito, Ecuador
Patio Andaluz is a luxurious boutique hotel located in the heart of historic "Quito Antiguo," the beautifully preserved colonial section of the city declared a World Heritage Site in 1978. The charming hotel occupies an original 16th-century house near Independence Plaza and the famous gilded La Compañia church. The many museums and monuments of Ecuador's capital are steps away on the centuries-old cobblestone streets. The hotel, which still exudes all the atmosphere of its historic origins, features 32 guest rooms complemented by distinctive balconies, archways, and courtyard patios throughout the property. Each room is beautifully appointed with hardwood floors, custom artwork, en suite baths, writing desks, cable TV and wireless internet. Public spaces include the Cava Bar, library, and El Rincón de Cantuña restaurant, which offers fine dining featuring Ecuadorian, Spanish and classic continental cuisine.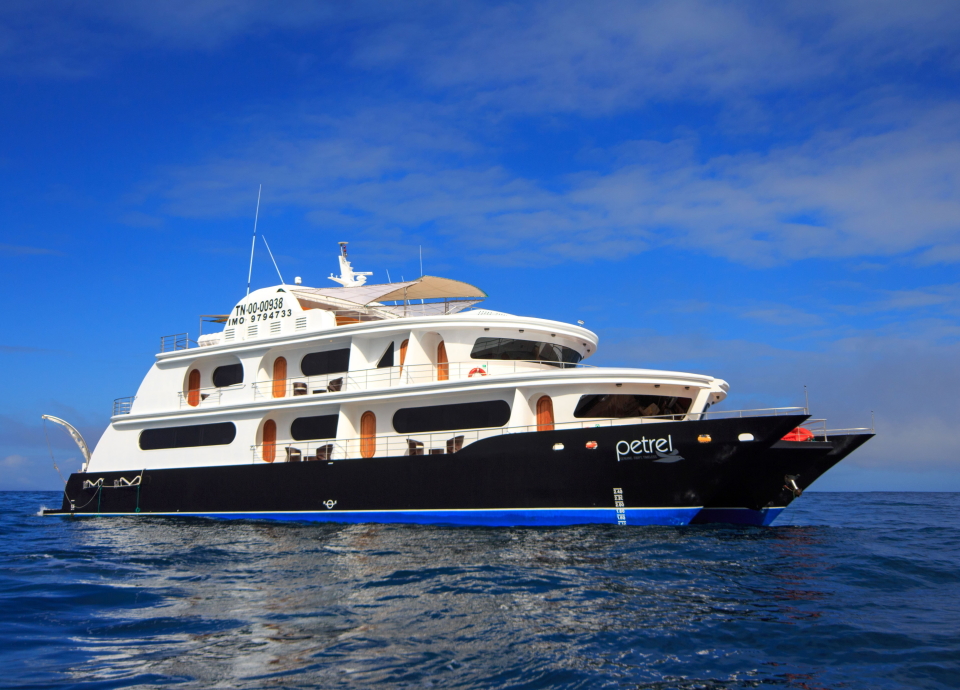 M/C Petrel
Galápagos Islands, Ecuador
The 115-foot Petrel is named after a seabird common to the Galápagos. Like its namesake, Petrel is elegant and swift. This motorized luxury catamaran is designed for comfort and stability while conveying guests in style between the islands of the Galápagos. Eight large staterooms, including two suites, accommodate up to 16 guests. Cabins have varied configurations, with either two full beds which can convert to a queen or a single king bed. Each has a private balcony, ample closet storage, a writing desk, and an en suite bathroom. An additional ninth cabin offers cozy single accommodations. The interior decor is as clean and contemporary as the ship's exterior profile, featuring a palette of black and white accented with scarlet and gold. Chrome, leather, and glossy teak floors accentuate the modern design. An open top deck offers 360-degree views, while a spacious lounge provides room to relax in the air-conditioned interior. Enjoy fine meals in the dining room or on the aft deck. Two bars offer outdoor refreshments, while a Jacuzzi and library round out the ship's shared spaces.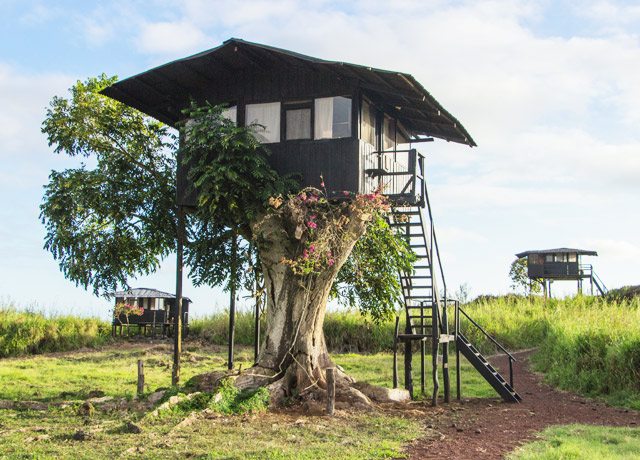 Natural Habitat's Tortoise Camp
Santa Cruz, Galápagos Islands
In our constant quest to offer exclusive and distinctive immersions in nature, we are pleased to include this unique one-night camping excursion on all scheduled Galápagos adventures. Ascend from the sea into the highlands of Santa Cruz to reach Natural Habitat's exclusive Tortoise Camp, set on a gently rolling mountainside overlooking the distant Pacific Ocean. Here, amid lush scalesia forest and subterranean lava caves, guests have an intimate encounter with nature found nowhere else in the Galápagos. The environs around our camp are native habitat for several dozen Galápagos giant tortoises, which we regularly see from camp, July through February. From March through June, the giant tortoises generally move to lower elevations, though a handful sometimes remain at the campsite. During these months, we make an excursion to a nearby tortoise reserve for close-up sightings.
Wyndham Quito Airport
Quito, Ecuador
Just a few short minutes away from the Quito's Mariscal Sucre Airport, the Wyndham Quito offers a tranquil escape. Sink into a lounge chair in one of the wide-open relaxation areas, or enjoy a beautiful meal at the full-service restaurant, which features both international and Ecuadorian food. There's a gym, spa, 24-hour room service, and free Wi-Fi to accompany the restful solitude of your spacious accommodations. Each comfortable room features modern design and state-of-the-art amenities, including a full en suite bathroom, and plush beds that offer a perfect respite for your layover.
Know Before You Go
Whether you're preparing for an upcoming trip to the Galápagos, or just want to know more about this fascinating archipelago, be sure to check out these helpful resources. Learn about the wildlife found nowhere else on earth, browse helpful packing tips and read compelling travel stories that will inspire your sense of wonder for these unique islands.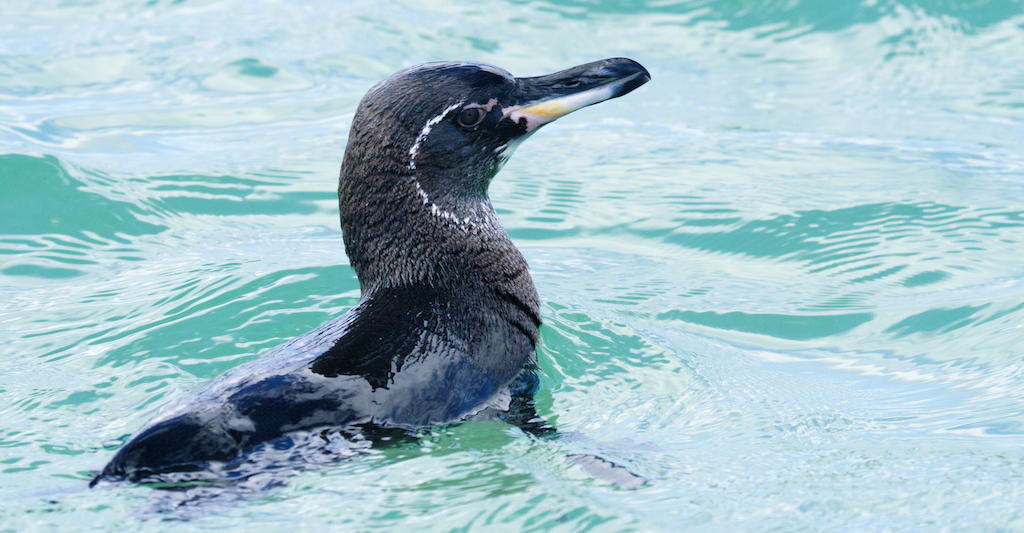 Frequently Asked Questions
Have questions about the Galápagos? We've got answers! We've compiled a list of our most frequently asked questions about Galápagos wildlife, our fleet of small ships, climate, and much more.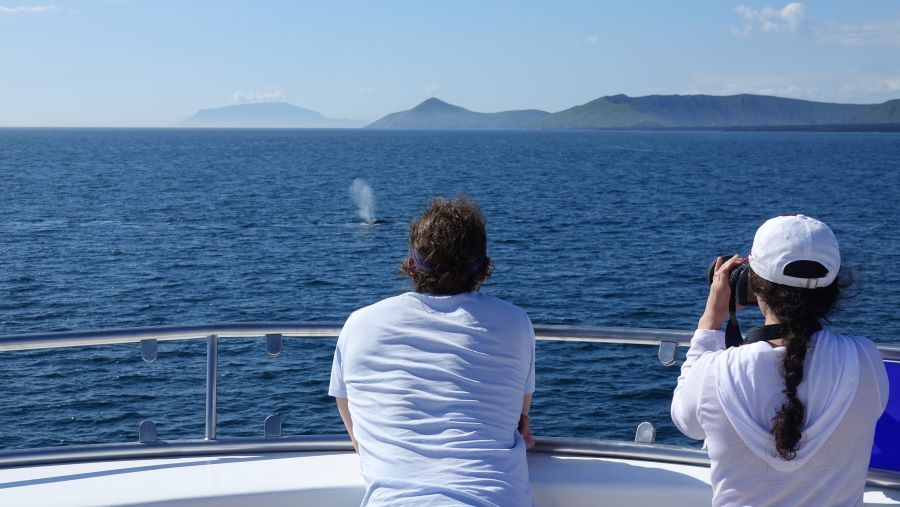 Weather and Climate
Located at the equator, the Galápagos Islands' subtropical climate makes the islands an inviting year-round destination. Here is a month-by-month breakdown of temperatures and rainfall.
Trip Pricing
Trip Prices 
Category 1: $10,995 (+internal air)
Category 2: $11,695 (+internal air)
Internal Air Fee: $562 per person (this will be listed separately on our invoicing).
Single Occupancy: Contact us for a single room trip price. If requested, we can also match you with a roommate. If we are unable to find you a match, you will not be charged for a single room.
Deposit: $500 per person (non-refundable)
Group Size
Limited to 16 
A very important feature of our Galápagos tour is the limited group size, as the islands and their unique wildlife are best encountered in the lower-impact presence of a small group. And our guests get far more personalized attention from our guides, including a richer interpretive experience, in a small-group context. 
Included
Trip price includes: 

Accommodations including the

 

Petrel,

 

Nat Hab's deluxe private Tortoise Camp, and hotel on the mainland, services of SDZWA wildlife and conservation expert(s) and Nat Hab's professional expedition leaders, all meals from breakfast on Day 2 through breakfast on the final day, local beer and house wine with dinner aboard the ship, snorkeling gear and wetsuit, most gratuities, airport transfers on Day 1 and the final day, all activities and entrance fees, all taxes, and service fees.

Internal air cost includes: 

Round-trip flights between Quito and the Galápagos (this will be listed separately on our invoicing).
Not Included
Travel to and from the start and end point of your trip, some alcoholic beverages, some gratuities, passport and visa fees (if any), optional activities, items of a personal nature (phone calls, laundry, and internet, etc.), airline baggage fees, airport and departure taxes (if any), required medical evacuation insurance, and optional travel protection insurance are not included. 
Physical Requirements: Easy to Moderate
Our Galápagos adventures feature a full agenda each day, with early mornings and long days filled with various activities. Activities primarily include island walks, swimming and snorkeling. Trails are often rough and uneven, crossing sharp lava fields, and loose rocks and gravel. Walking over slippery rocks is sometimes necessary when stepping ashore. Passengers must be able to walk a minimum of two miles to participate in this trip, walk up and down stairs, and be able to get in and out of motorized pangas (rigid inflatable rafts), which can be very unsteady in rough water. A few wet landings, where we disembark from the panga directly into the water and walk up onto the beach, are required. Snorkeling is a big component of this trip, with excursions offered nearly every day, sometimes twice a day. While no snorkeling experience is required, prior practice is recommended, and travelers should be comfortable swimming in moderate currents and in deep water, where you can see the bottom but cannot stand up. Our expedition leaders will also offer instruction for those in need of additional snorkeling guidance. Travelers are not required to participate in every activity.
Elevation in Quito: Please note that on most departures, our first two nights are spent in Quito at an elevation of 9,300 feet. The relative lack of oxygen at this elevation may manifest in altitude-sickness symptoms that can include headaches, dizziness, tiredness, and nausea during the first few hours or days spent at elevation. Hydration and rest usually help symptoms to resolve, though participants may wish to talk with their doctor about taking along a prescription for a medication such as Diamox to better manage potential physical reactions to high altitude.
On custom or private departures with smaller groups, our ability to accommodate varying levels of physical abilities or interests is limited, since these trips are staffed with a single expedition leader who may be assisted, pending availability, by local guides.
Important Information About This Trip
There may be no more appropriate destination on Earth for nature-loving guests than the Galápagos Islands. With remarkable wildlife found at every turn, the islands provide a wonderland for nature travelers, which our expedition leaders introduce in a warm and intimate manner. The key to the success of our Galápagos adventures is our small group size. The Petrel holds a maximum of 16 guests and two expedition leaders. Once we step ashore, we divide into even smaller groups. Splitting the group also allows our guests to move at varied paces, although all guests must be able to walk over uneven terrain up to two miles, as well as disembark the panga in sometimes-rough conditions. In addition to land excursions, we have the opportunity to snorkel almost every day while in the islands. Another important and exciting element of this trip is a unique opportunity (optional, but included) to stay in the highlands of Santa Cruz at our private Tortoise Camp, with accommodations in walk-in safari-style tents and treehouses overlooking the distant Pacific Ocean. On this private land, Galápagos tortoises roam freely in their native habitat most months of the year, and often wander right into camp. 
Age Limit on Galápagos Trips
We welcome children ages 7 and older on scheduled departures. However, while some 7-year-olds are well suited for our Galápagos adventures, others may not be ready for the requirements of group travel. We believe it's best to consider this minimum age limit a guideline. You, as a parent or guardian, are best qualified to decide whether your child would enjoy the experience without compromising the comfort of others. We strongly encourage you to speak with one of our adventure specialists about the specific requirements of the trip, so you can make an informed decision. We do not permit children younger than 7 on our scheduled departures due to safety regulations, physical limitations, and concerns regarding group dynamics. 
Mandatory Insurance
Since the areas we travel to are remote and wild (that's why we go there!), we strongly recommend that all guests have, at minimum, medical evacuation insurance for this program. While this is not required, we make this strong suggestion in the interest of our guests' safety. We recommend that your chosen independent insurance plan includes at least $250,000 in medical evacuation coverage. 

To protect your investment and to provide peace of mind while you travel, we also strongly recommend purchasing comprehensive travel insurance. Plans may cover everything from medical treatment to trip cancellations and delays and lost luggage. Please contact our office if you would like more information about the medical evacuation and comprehensive travel insurance policies we offer by calling 800-543-8917.
Getting There and Getting Home
Arrival: Arrive in Quito any time on Day 1.
Departure: On the final day, you are free to depart from Quito after 9 p.m.