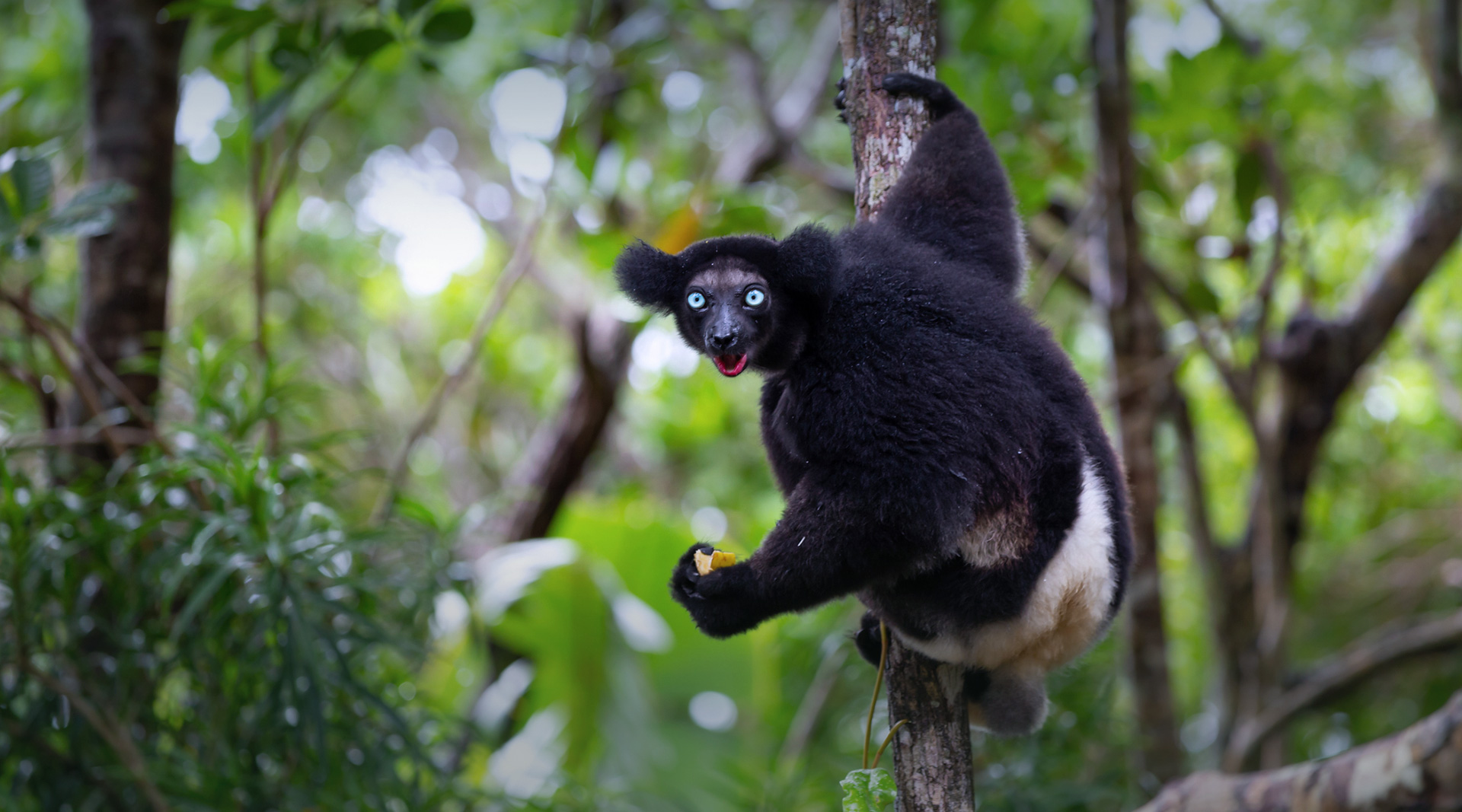 Madagascar Wildlife Adventure 2024
September 26–October 8, 2024
Prices starting at $12,395
Please call our tour operator at:
800-543-8917
weather
Weather and Climate in Madagascar  
Madagascar has a tropical maritime climate that is influenced by altitude, the monsoons, and proximity to the sea. The highlands have a temperate climate with warm, rainy weather from mid-September to April and cooler temperatures from May to early September. 
Summer/Green Season 
Late September through April is a much warmer period, and you will need fewer warm clothes, although you can still expect cooler temperatures in Ranomafana and Andasibe-Mantadia at night and early in the morning. We still recommend layers during this time. 
Regional Climate Differences 
As part of the Hauts-Plateaux, Andasibe-Mantadia and Ranomafana are cooler than other parts of the country, and the forest is humid, damp and under a thick overhead canopy that shades the forest floor. 
Isalo National Park is typically sunny, hot and dry during our walks and pleasant in the evenings (it can even be quite hot at night in October and November). Zombitse-Vohibasia National Park on the west coast is drier than either the east coast or the central highlands because the trade winds lose their humidity by the time they reach this region. The southwest and the extreme south are semi-desert.
Anjajavy, nestled along the Mozambican Channel, is not as dry, and the summer months can be very hot, possibly reaching into the 100°F range. 
Sunscreen, a wide-brimmed hat, sunglasses, and lightweight clothing are essential for the second half of this adventure.